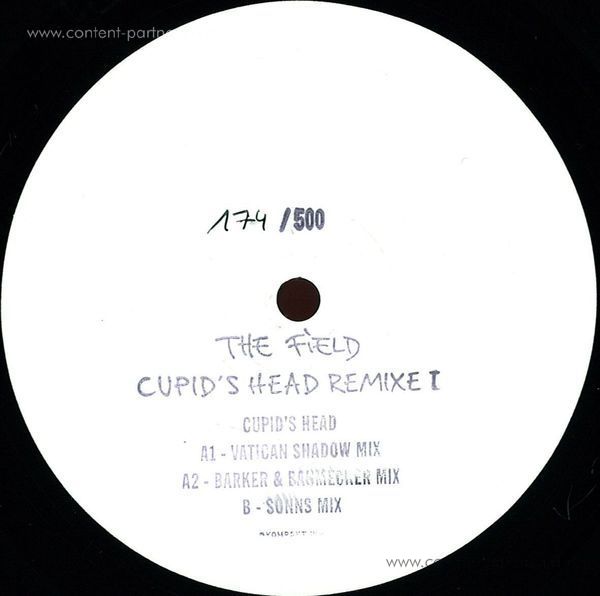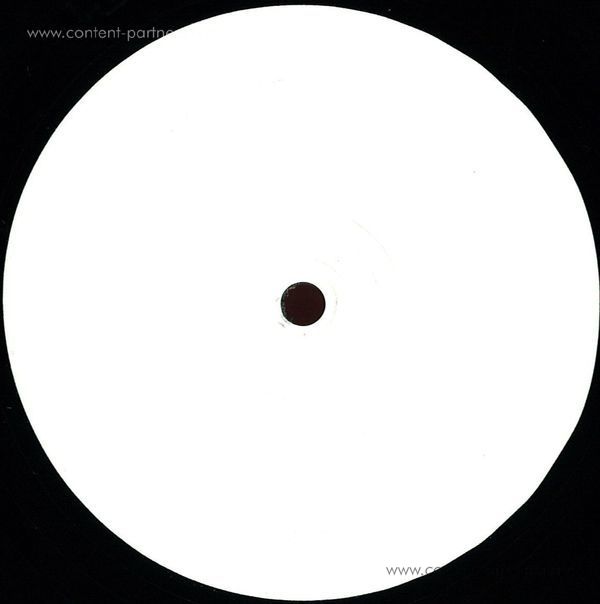 2.
Barker & Baumecker Mix
---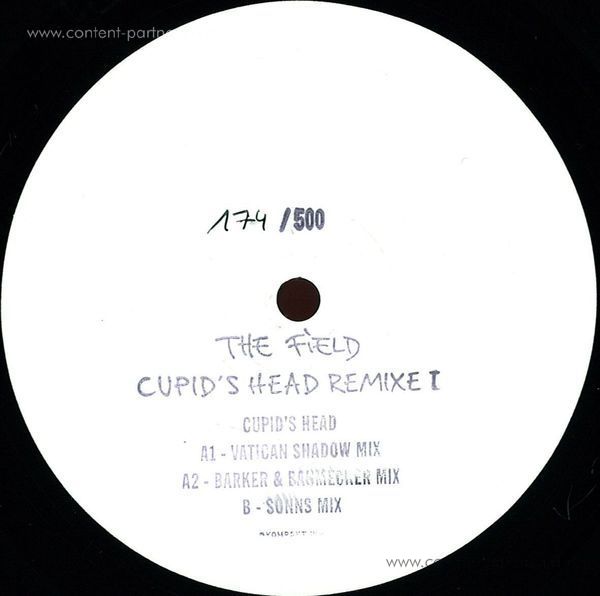 description
Limited to 500 units!

Das letzte Jahr war zum Bersten gefüllt mit massiven Label-Höhepunkten, doch würde man uns zu einem Favoriten zwingen können, wir entschieden uns wohl für THE FIELDs hochgelobtes CUPID'S HEAD (KOMPAKT 290) - die krönende Leistung eines Produzenten, dessen Bilanz bereits eine beeindruckende Anzahl von meisterhaft gestalteten Alben aufweist. Mit CUPID'S HEAD REMIXE I starten wir eine limitierte 12"-Remixserie, um einmal den Einzugsbereich von THE FIELDs einzigartigem Klangkosmos zu vermessen: die ersten Anwärter sind VATICAN SHADOW, BARKER & BAUMECKER und SONNS - eine vielfältige, doch ungeheuer passende Auswahl von Künstlerkollegen aus allen Ecken der elektronischen Musik.