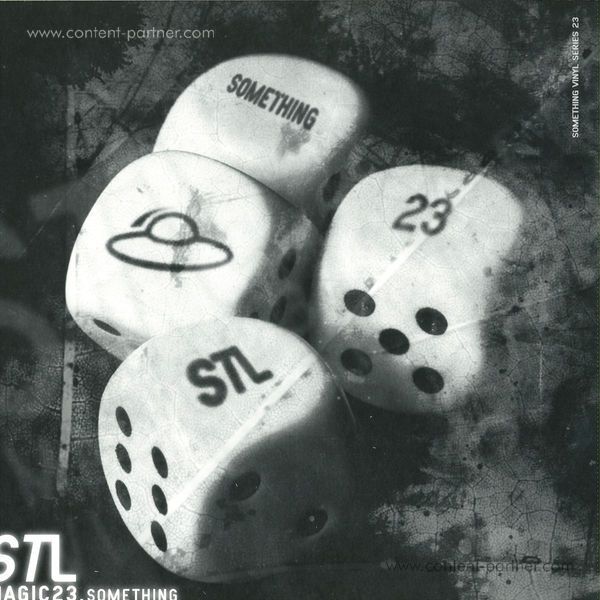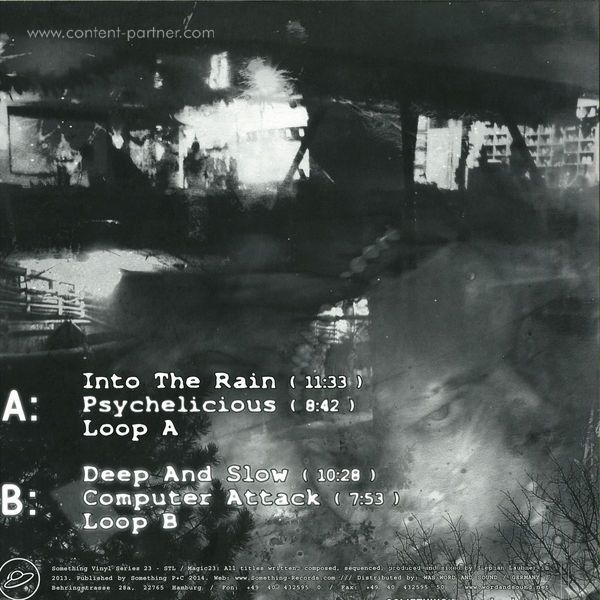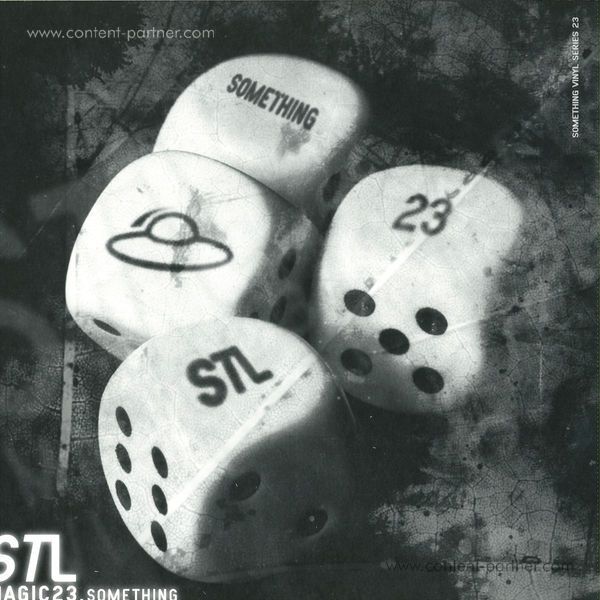 description
The STL project elevates you again on another lovely 12 called Magic23. With 4 tracks and 2 bonus loops, it is the continuation of the Vinyl Series in deep practiced Something style and artful moody created beats and sound made by Stephan Laubner. Coming from a hardware approach, all output is channeled via oldshool equipment and analog devices honestly into the listeners ears in order to share emotions and make your time vibrating and alive.

This music works like telekinesis. On a level that is hard to understand in rational explanations. While it is unclear how and why, we just know things like these extrasensory transmissions definitely happens. This seems to be an obscure thing, but music is something for the heart and we are able to feel and understand music deep within us. On Something Vinyl Series 23 the magic journey keeps going on with psychelicious delicious tracks ranging from downtempo to effective deep house cuts.

This vinyl comes with a diy styled cover and as always in limited quantities. Enjoy!