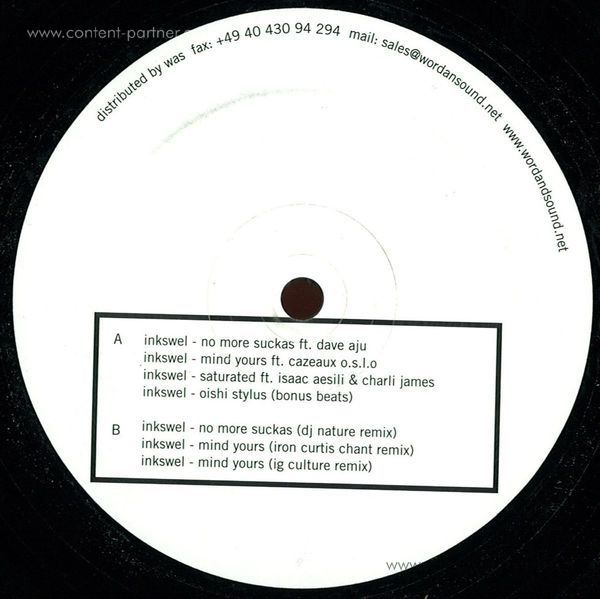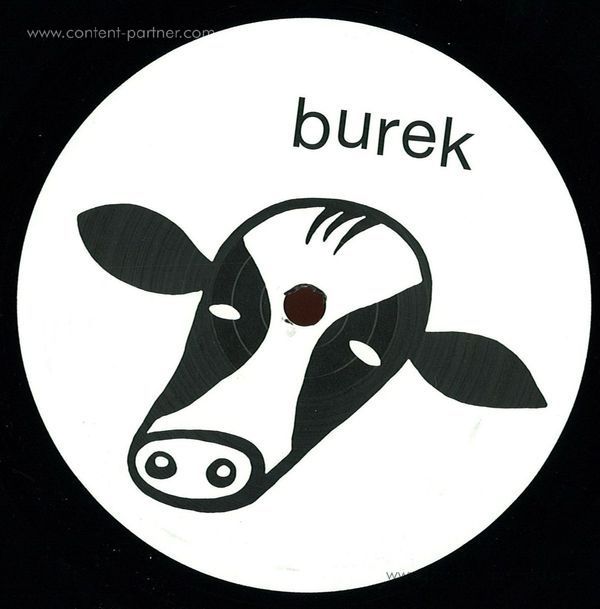 1.
Inkswel - No More Suckas Ft. Dave Aju
---
2.
Inkswel - Mind Yours Ft. Cazeaux O.s.l.o
---
3.
Inkswel - Saturated Ft. Isaac Aesili & Charli James
---
4.
Inkswel - Oishi Stylus (Bonus Beats)
---
5.
Inkswel - No More Suckas (Dj Nature Remix)
---
6.
Inkswel - Minds Your (Iron Curtis Remix)
---
7.
Inkswel - Mind Yours (Ig Culture Remix)
---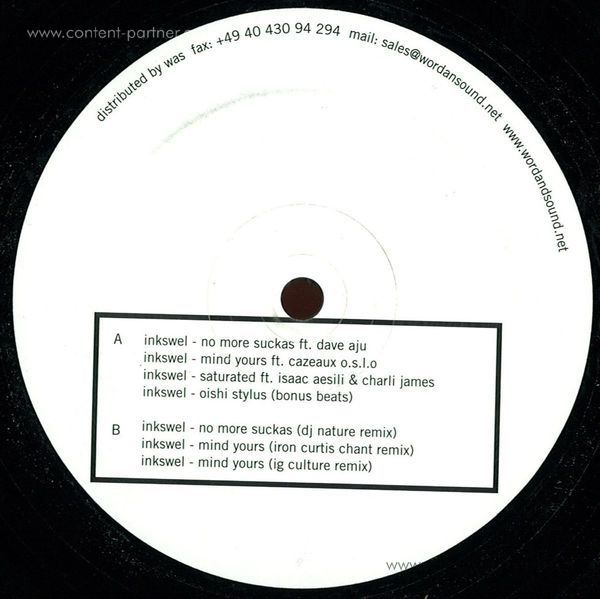 description
Considering Inkswel's been working with people like Merwyn from Virgo Four, Gifted & Blessed and Linkwood for the third release on his own Hot Shot Sounds imprint, we weren't surprised when he told us about the recent collaboration he'd had with Dave Aju. Naturally we were keen to get this out into the world, complementing it with great remixes and additional tracks from Inkswel.

The A-side comprises three funkadelicious, shape-throwing, pop-locking slices featuring the talents of San Fran's Dave Aju, Melbourne's Cazeaux O.S.L.O, Christchurch's Isaac Aesili and Adelaide's Charli James. They wear their shared love for hiphop on their sleeves, replicating old school sampling techniques and twinning them with a feel for modernity. The open kicks and sax thrills that begin 'No More Suckas' cement syrupy pads and swirling keys as Dave Aju rhymes about that classic conundrum, being given the chance for a night of intimate relations. Rotascoping blips and pads combined with fat bass work underpin the conscious spoken word poetry of 'Mind Yours', and 'Saturated' closes the side with razor-sharp claps, wonky chords and 808 cowbells laying the foundation for vocal call and responses.

In classic turntablist style the bonus beat track 'Oishi Stylus' is also included, evoking the Pacific Rim's interconnectivity with its Nipponese flavours cut over solid beats. This ain't hip-house, it's hiphop-house.