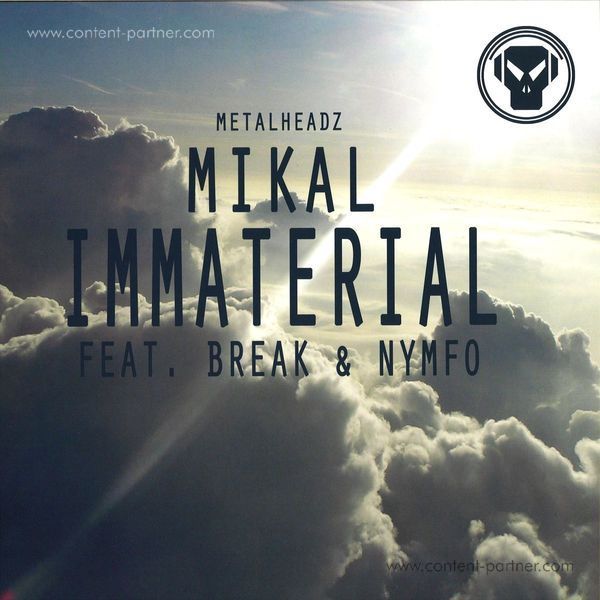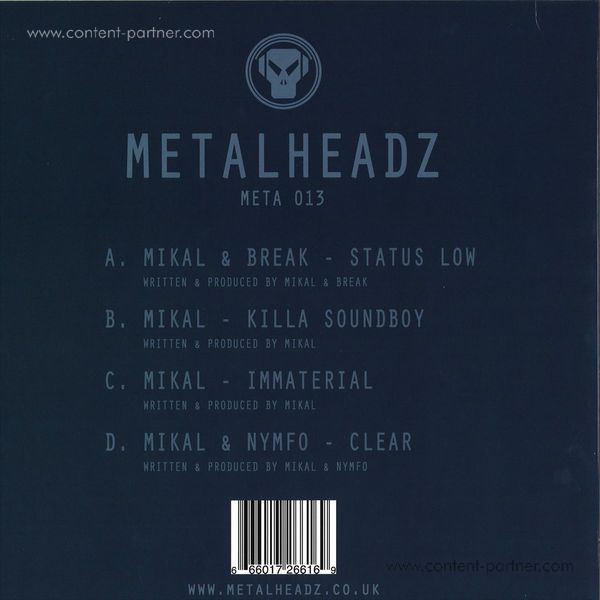 To order please add to basket and proceed to check out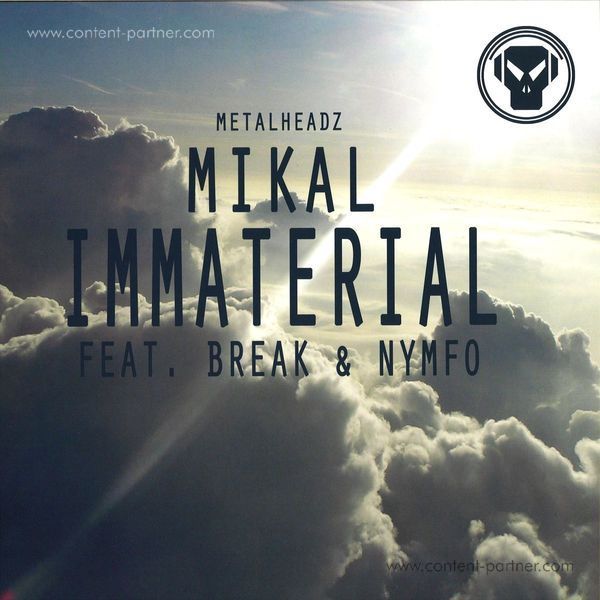 description
Mikal & Break- Status Low
The EP opens with the step out monster 'Status Low' a South country collab between co- conspirators Mikal and Break, It's a DJ tool that stops for no one. The breakdown rolls through with drums and FX and then delves into even lower bass territory. It's a classic Mikal & Break affair- steam train, screw face and stepping.

Mikal- Killa Soundboy
The second of four tracks on the EP is Mikal's contribution to the long lineage of d&b dancehall crossovers, of course with his menacing subterranean outlook firmly stamped on proceedings. Minimal in execution and maximal in impact the track brings introduces the element variety to a very strong EP.

Mikal- Immaterial
A strong nod to 4Hero and Reinforced jungle on this one. Soulful elements really drive this track forward and it becomes clear that this more than just a tribute a certain era, this was obviously a sound Mikal grew up with and his input into this style is more than progressive. The track is a shade of light brought to the table.

Mikal & Nymfo- Clear
The second collaborative track on the EP and this time it's a cross European affair between the UK and Holland. Mikal and Nymfo bring us Clear- a roll out track in its truest form. As you would expect it's a bass led affair that comes into its own via the tracks evolution- midrange, sub low and a chopped breakbeat make for classic Headz material.

4 essential dancefloor tracks from Metalheadz & Mikal!