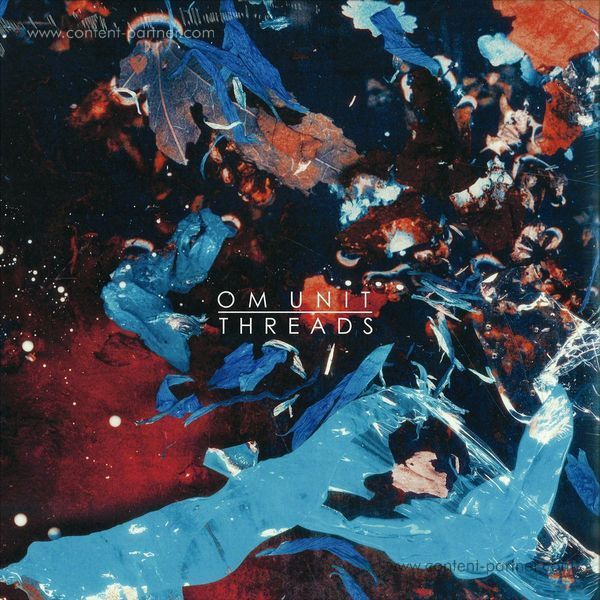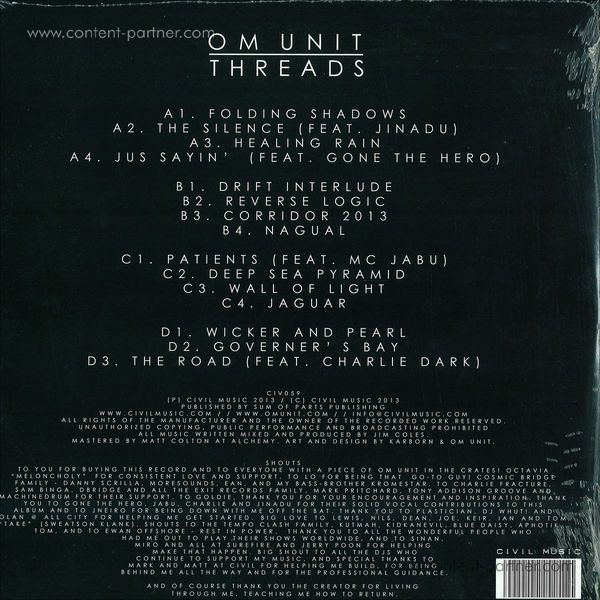 To order please add to basket and proceed to check out
2.
The Silence (Feat Jinadu)
---
4.
Jus Sayin' (Feat Gone The Hero)
---
9.
Patients (Feat Mc Jabu)
---
15.
The Road (Feat Charlie Dark)
---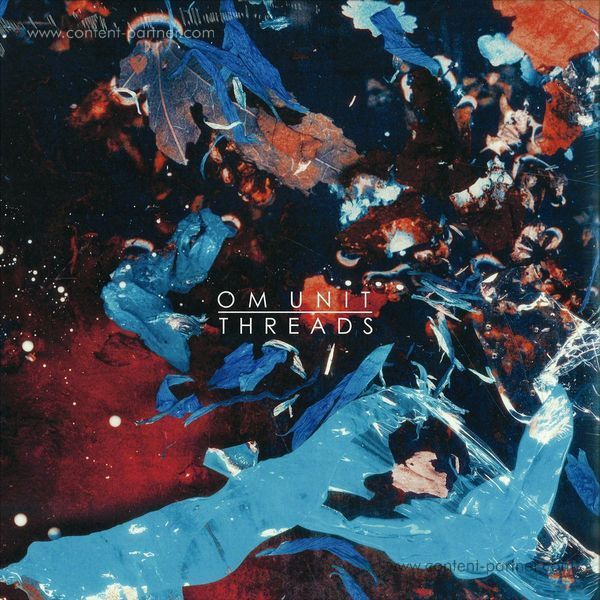 description
Threads is the debut album from London producer Om Unit, to be released on Civil Music in November 2013. While this is a debut full length for Om Unit, real name Jim Coles, it is in fact the producers fourth studio album, following from work in the 2000s under the name 2tall. Having reset the clock on his artistic output in 2010, Coles has spent the past three years refining a unique sound as Om Unit via collaborations with Machinedrum on Planet Mu, releases on Goldies Metalheadz, dBridges Exit Records and Civil Music, his own Cosmic Bridge label and the short-lived Phillip D. Kick alias that fleshed out the links between Chicagos footwork, jungle and slow/fast. The confluence of all this work takes full flight on Threads.

Comes as double vinyl with download code included.