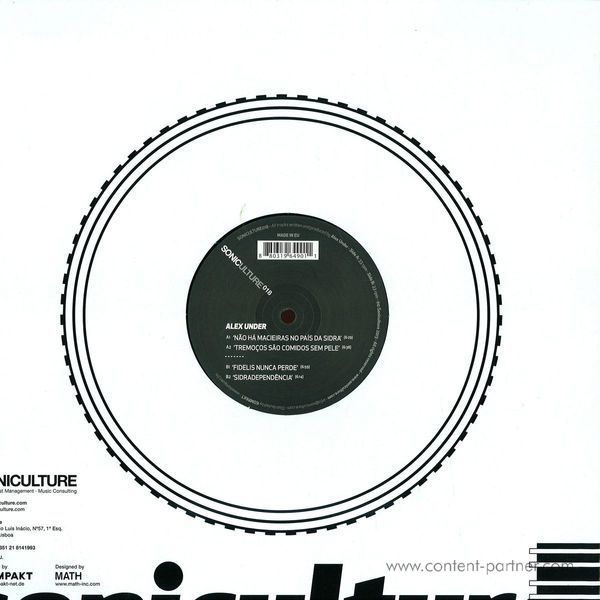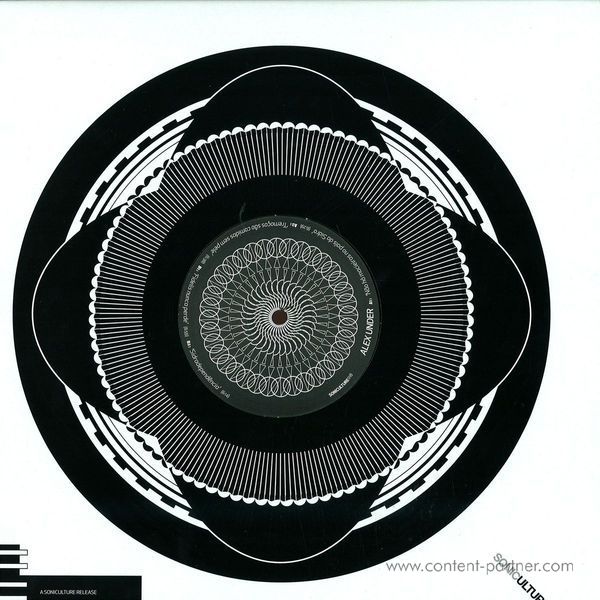 Não Há Macieiras No País Da Sidra
To order please add to basket and proceed to check out
1.
Nao Ha Macieiras No Pais Da Sidra
---
2.
Tremocos Sao Comidos Sem Pele
---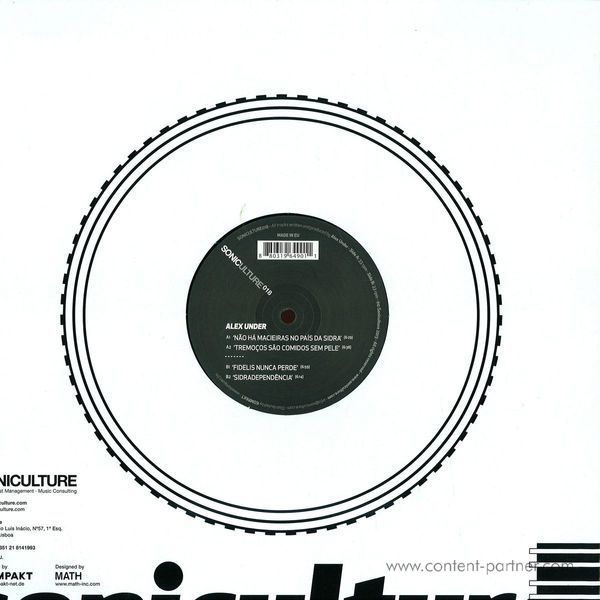 description
Expect Some Great Techno Tracks With The Typical Handwriting Of Alex Under.

Famous spanish producer Alex Under, known for his releases on his own CMYK label and others such as Plus 8 and Soma, is the author of this Soniculture release that will be out on vinyl and digital. We all leap in joy and celebration as we do when our favorite football team scores a goal. A football match should be appreciated in front of a big screen and the main snack should be lupini beans, but please pay attention that you should eat them without their skin by tearing them off, one by one, with your teeth and "popping" the seed directly into your mouth. Good lupini beans should be digested with natural apple cider, not the normal one with gas and sugar, but the special one that comes mainly from Andaluzia in the north of Spain, that is distilled naturally, originating a 6% alcoholic nectar of bliss that savours your thirst and calms down the nervous system. To, of course, enjoy your sport experience in splendour, there must be at least one player that will guarantee that your team does not lose. Only then, the sense of fulfillment can be taken to its maximum. Anyway, one cannot avoid thinking about a philosophical issue: there are no apple trees in the cider country. So a cider-dependant addict, looking at the bottle, must think that it has got to be MAGIC.

And here it is, pressed on vinyl and available digitally. Techno grooves at their best, with futuristic acid lines and synth arrangements that will make the lupini beans pop into your mouth at the speed of light! GOAL!!!! GOL!!! GOLO!!