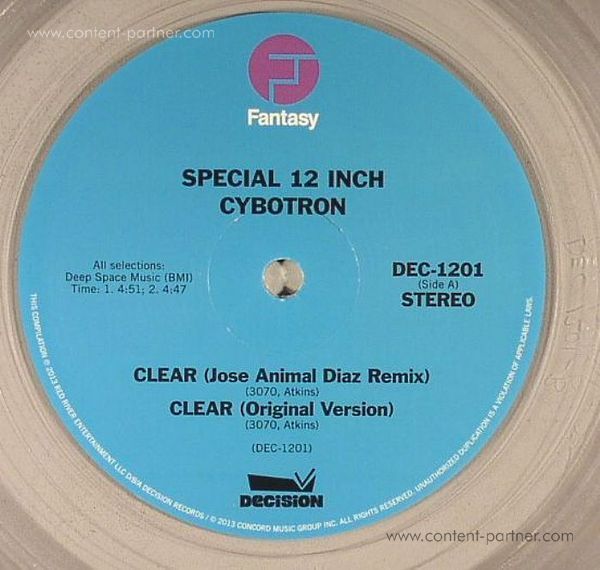 Clear/ Techno City
genre:
Electro / Electronic
To order please add to basket and proceed to check out
1.
clear (jose animal diaz remix)
---
2.
clear (original lp version)
---
4.
techno city (instrumental)
---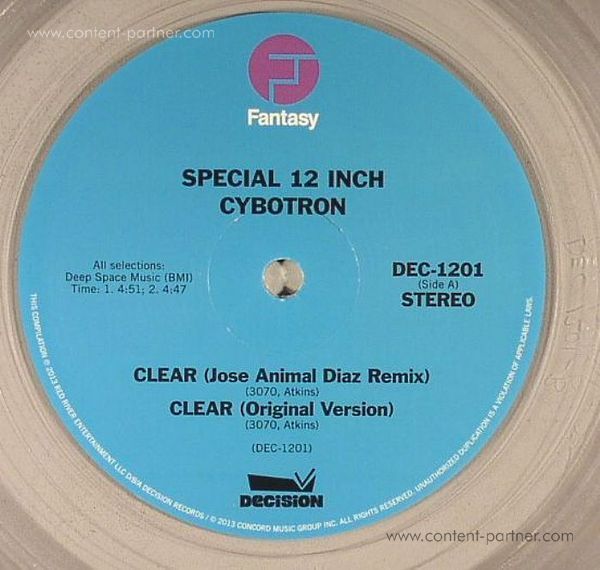 description
Inspired by a combination of George Clintons Midwestern funk, Kraftwerks eclectic synth-pop, Yellow Magic Orchestras electronic experimentation, and futurist authors like Alvin Toffler and Ray Kurzweil, Michigans Juan Atkins, Richard 3070 Davis, and John Jon 5 Housley would form the group Cybotron in 1980. Their sound was an amalgamation of Detroit funk mixed with a post-industrial electronic sound that helped shape the foundation and early evolution of techno music, and the electro-defined funk music of the 1980s.
Comes as transparent vinyl in clear plastic sleeve.