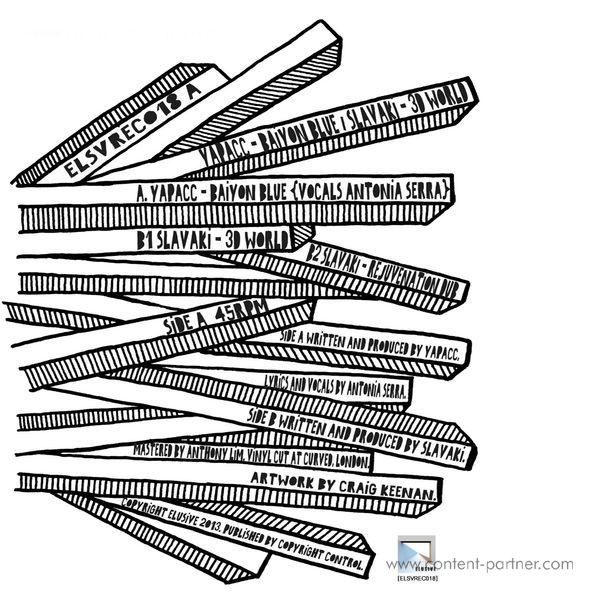 1.
Yapacc - Baiyon Blue feat. Antonia Serra
---
3.
Slavaki - Rejuvenation Dub
---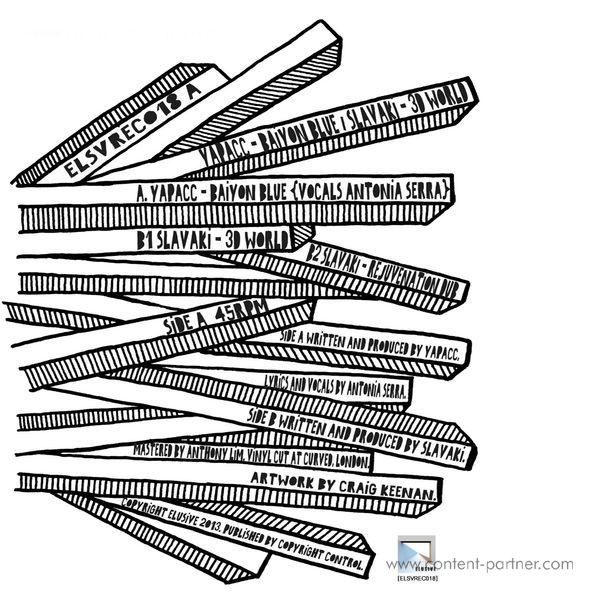 description
A stunning piece of collaboration of four artists. Yapacc returns on Elusive with another hydrogen bomb, this time featuring powerful vocals from full-time punk-band drummer / up-and-coming recording artist Antonia Serra. The B-side by label owner Slavaki features two mellow dubby beauties for your home entertainment or early hour club action, and truly can't be asked to be any better either! And if you think that's enough, this 12" has also been decorated with some cool handmade sleeve art by graphic artist Craig Keenan! Perfect A side, perfect B side, limited handmade cover art. What more do you want from a record?