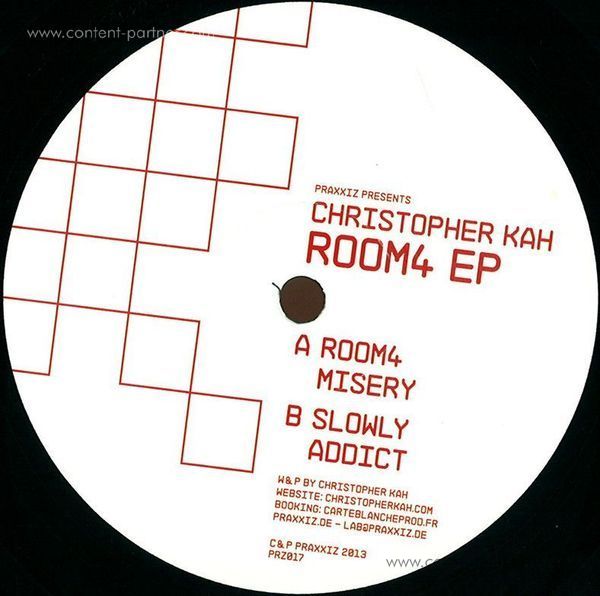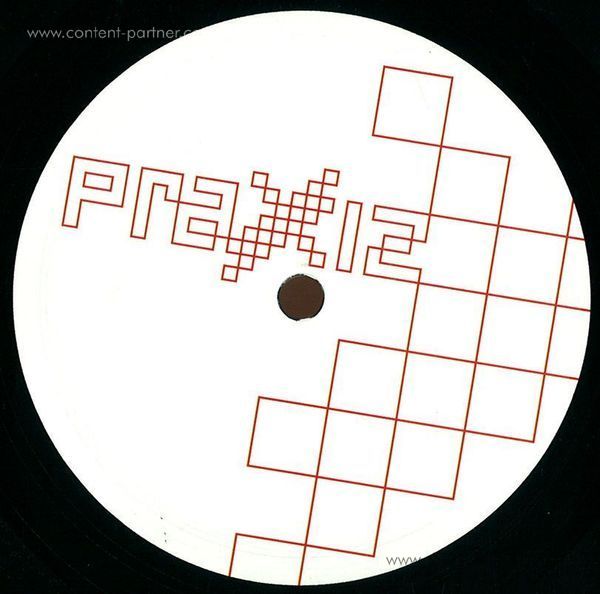 To order please add to basket and proceed to check out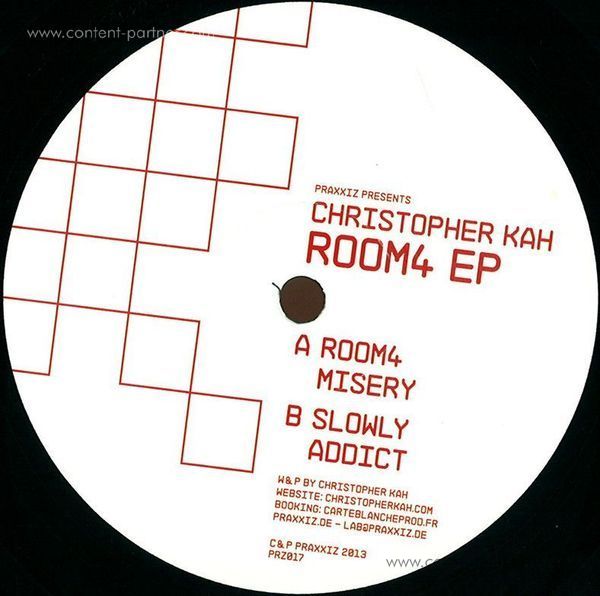 description
PRAXXIZ continues to evolve the cut & thrust of their release catalogue with what may be their strongest release to date.
Frenchman Christopher Kah has an impeccable 'story so far', having released & remixed his take on Techno, with and for genre icons Terrence Fixmer, Dave Clarke, Anthony Rother, Mount Simms and Laurent Garnier.

His own releases are regularly supported by some of Technos biggest international stars like UKs Dave Clarke, USA born Plasticman and Germanys prime mover & cultural innovator Dr. Motte. Therefore it is no real surprise that it is on Dr. Mottes very own PRAXXIZ Records that we are treated to Christopher Kahs latest and quiete superb 4 track EP 'Room4', which showcases the wide ranging production talents and deep understanding of his chosen creative zone that mark him out as very much a true player and a man clearly giving his beloved Techno a lot of love!

All 4 tracks, Slowly, Room4, Misery & Addict, display a finely crafted fusion of the essential aspects of various branches from Techno's very own Tree Of Life. All in all a real treat for open minded minimalists, Detroit devotees and proper Techno supporters. There's even a tip of the hat to Techno's partly Industrial roots and a hint of Electronic Listening Music. Its all in there!

The real strength of this release is how Christopher crafts all these influences together in a way that leads the listener to acknowledge their presence, but into an end result that is not easy to define or pidgeon hole. The mark of a true artist

Christopher Kah shows in no uncertain terms why he is considered by some of Techno's most wanted, to be a name to be well and truly reckoned with. And PRAXXIZ shows very clearly that their big picture is getting bigger, und das ist gut so!