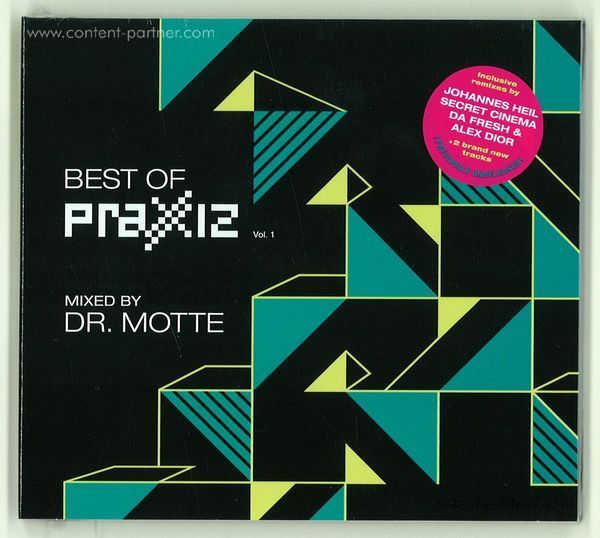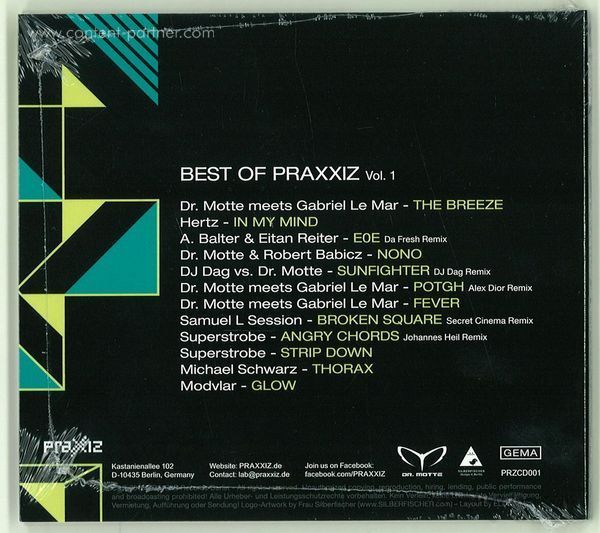 1.
Dr. Motte, Gabriel Le Mar - The Breeze
---
3.
A Balter, Eitan Reiter - E0E
---
4.
A Balter, Eitan Reiter - E0E
---
5.
Dj Dag, Dr. Motte - Sunfighter
---
6.
Dr. Motte, Gabriel Le Mar - Potgh
---
7.
Dr. Motte, Gabriel Le Mar - Fever
---
8.
Samuel L Session - Broken Square
---
9.
Superstrobe - Angry Chords Remix - Johannes Heil
---
10.
Superstrobe - Strip Down
---
11.
Michael Schwarz - Thorax
---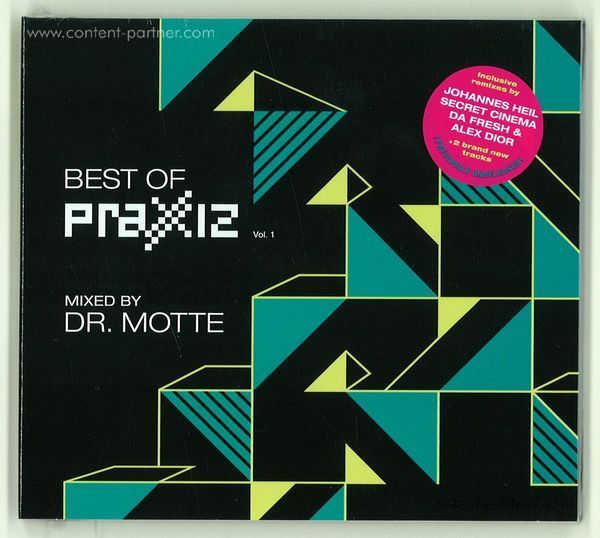 description
PRAXXIZ Records is very pleased to present for your enjoyment & appreciation, the first CD release on the Label. & What better way to start than with - Best Of PRAXXIZ Vol. 1'

In the labels first 3 years, it has afforded numerous international artists of the finest calibre in every respect, to step up, take center stage and show and tell what their definition of 21st century techno is all about without the compromise or limitations of commercial dictate. A brave step indeed in a time of uncertain Economics!

And as one would expect from a label founded and run by a DJ and entrepreneur whose carreer has been built on an unwavering support for whats new, be that musical or that musics culture itself in a state of flux and change, PRAXXIZ has also continuously provided a stage for brand new up and coming talent! Thereby the label and the dedicated team running, it stay true to their stated ideal, always searching out that very special Sound!

And so we find ourselves with an inspiring andtimeless compilation that features tracks & remixes from big names from the Techno arena, such as Robert Babicz, Samuel L Session, Secret Cinema, Hertz, Gabriel Le Mar, DJ Dag, A. Balter, Eitan Reiter & Dr. Motte, alongside unquestionably talented newcomers such as Superstrobe, Michael Schwarz and the new live act catching everyones attention and support, Modvlar!

Mixed by the man Dr. Motte himself, that very fact garuntees that this compilation is 100% first class & bang up to date contemporary cutting edge Techno!

PRAXXIZ - We Passionatly Love Electronic Music!