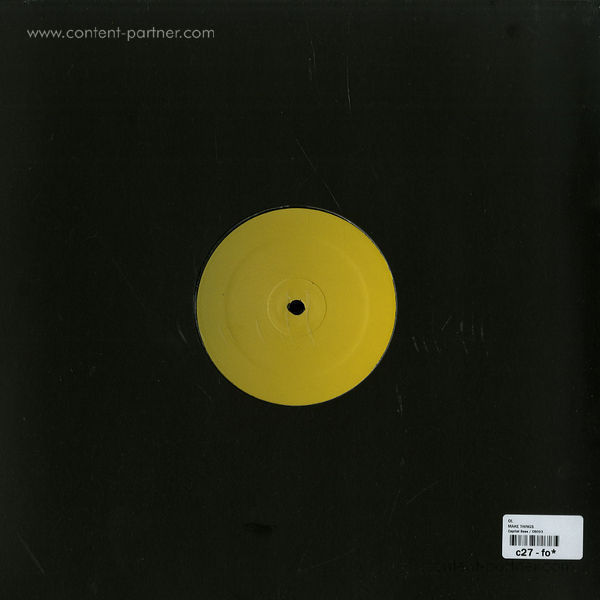 To order please add to basket and proceed to check out
description
OL aka Oleg Buyanov is well known in his native Russia already. He has a background extending from releases on Faces Records and scuzzy lo-fi hip hop beats on labels like Error Broadcast, Idle and Fine Grains dating back to 2007. More recently though he has been increasingly turned on by dance floor focussed sounds and as such, here come two missives on Russia's Capital Bass (which also hosts a popular bass and garage night in Moscow and has done since 2006).

'Get Depressed' is a nicely frayed brew of dusty hi hats, well treated vocal snippets and unpredictable key stabs. The analogue sounding bottom end is all taught rubbery kick drums and there is a nice freeform, natural vibe to the way the tune unfolds. Think of the roughness but loveliness of Gerry Read and you'll be in the right area.

'Make Things' is another non-standard house tune with blobs of synth and whirring machine noises kicking things off. A diced & sliced Detroit Electro-style vocal snippet then judders into the mix, as do grubby bass tones, classic cowbell pings and dramatic splashes of cymbals. It's a large and all consuming track that places you right at the centre of the drama as it unfolds all around. It's a teaser that never fully drops, and it will surely drive dancefloors as wild as it was expertly designed to do.