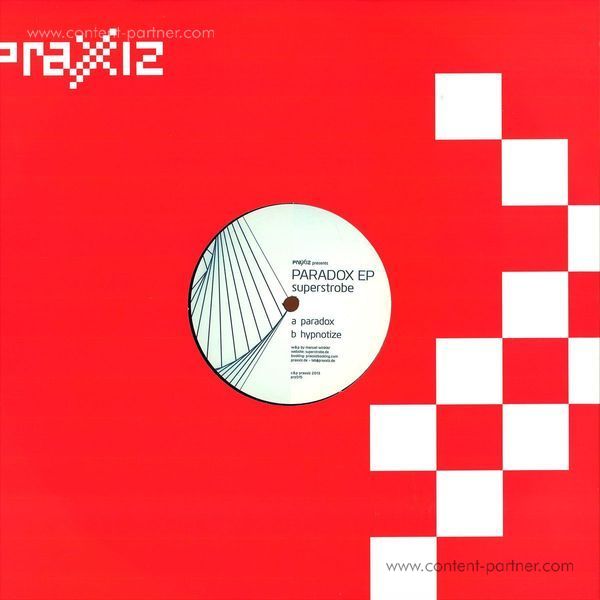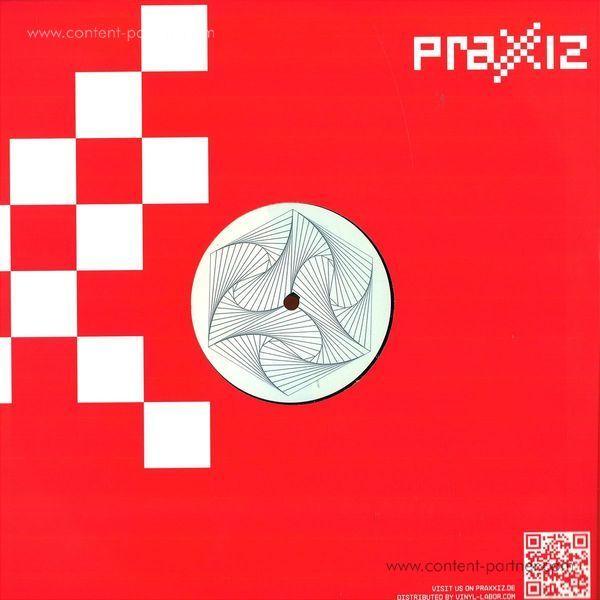 To order please add to basket and proceed to check out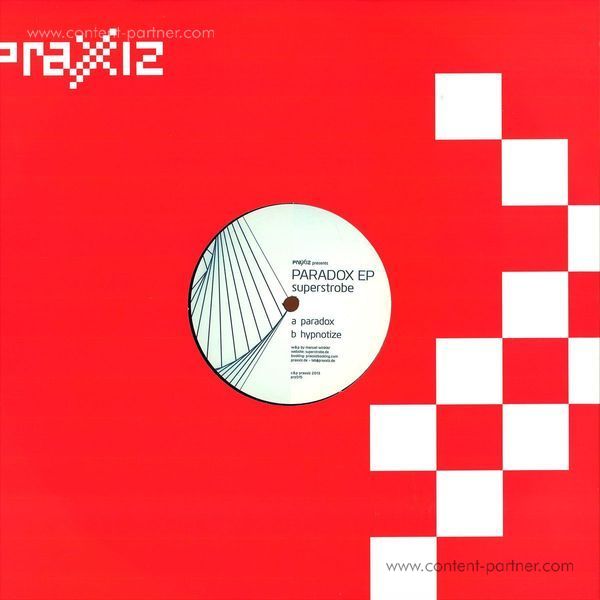 description
Is it possible to combine dark and lovely atmospheres The answer is: PARADOX! Once again Superstrobe joined extreme opposites. Let the groove be the proof and convince yourself - you'll be amazed!

A | Paradox
A creepy and gloomy baseline guides you into a tunnel where darkness seems to swallow you. You're getting deeper and deeper into a black hole... And when you start to slowly fade away a lovely melody from somewhere above leads you back into the light.

This interaction of good and evil, oppression and redemption, light and darkness creates an incredible atmosphere - like the quiet before the storm rolls in after a muggy summer day.

B | Hypnotized
Uncompromised Superstrobe remains to the structure and the dramaturgy of his earlier work. As in his club hit "Strip Down" (PRZ010) a constantly modulating line runs through the whole track. With a dark and heavy bassline as the foundation "Hypnotize" invites you on an endless journey with a happy ending. Have a a nice trip!

supportet by: Dr. Motte, Altmark-Event, guenter, Michael Schwarz, Vilas Pomp, Marco Scherer, Martin Broszeit, DJ Rainer, Lorren G, Adam Dees, Luis Nieva, marka, Vito Camarretta, motus, DJ Tom, DJ Chris Lee, Carmelo Carone, Mijk van Dijk, MAT, Dj JoX, BJørnson, Eike Voigt, James Diamond, speedrock, Diego Castillo, Robin Raubvogel, Mike Cain, Al Bradley, Tom Laws, Deep Voices, Roland M. Dill, Steve D. Gree, DJ Olli, Tim Thaler, DJ Nick, Acid Washed, Niki Belucci, Lerio Corrado, Chris Kionke, Putzi, Ma-Cell, Notch Komplex, Daniel Gavilán aka Greencross, Liquidwatch, DJ Eric B., Niklas Venn, Neil Brown, Nadja Lind/Klartraum, Sergio Matina, Andy Oaks, Masterbird, dg hubbard, , Matthias Leisegang, Tremolo, Bapho, Kay Piranha, djseth, Webradio Chart-Tipps.de, BGPZ, Scheibosan & many more!!!