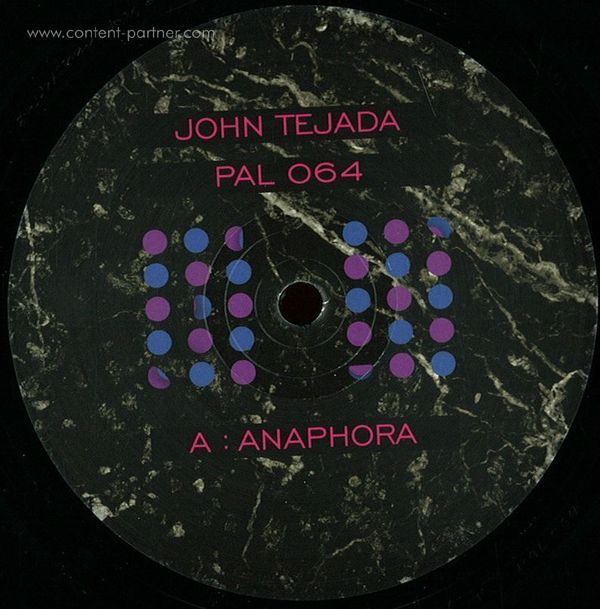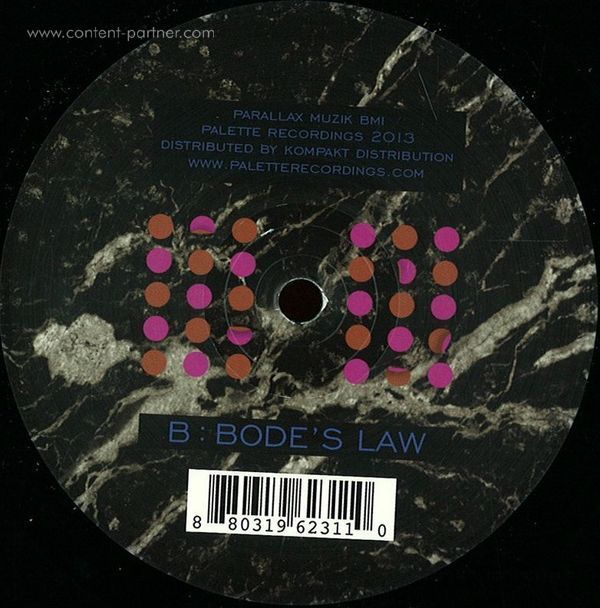 To order please add to basket and proceed to check out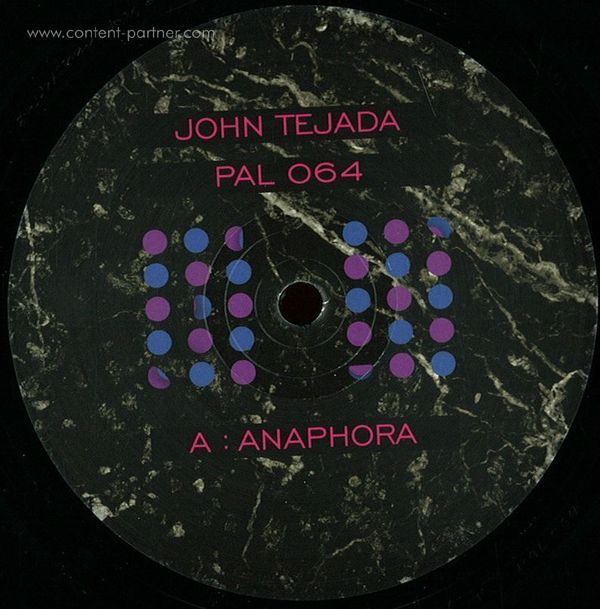 description
Freshly repressed!!!

Following the success of his recent Kompakt single "Somewhere," John Tejada returns to his own Palette Recordings imprint with "Anaphora." After a series of collaborative projects with fellow artists, Tejada distinguishes "Anaphora" as his first solo release on Palette since 2009 and presents a double headliner of his trademark musicality and driving rhythms, delivering a set of two eruptive grooves with a focus that has earned Tejada the respect of both listeners and peers alike.

"Anaphora" continues where John's 2006 smash "The End Of It All" left off, showcasing Tejada's trademark use of hopeful melodies and emotive sequences. It highlights his undeniable quality of crafting arrangements that rise above monotony.
Continuing where Tejada's "Mono On Mono" and "Eurotunnel" left off, "Bode's law" explores a darker, more driving side of the two songs. Furious analog synths and drums orbit each other in syncopation to create an engaging rhythm that is hypnotic and inspiring.