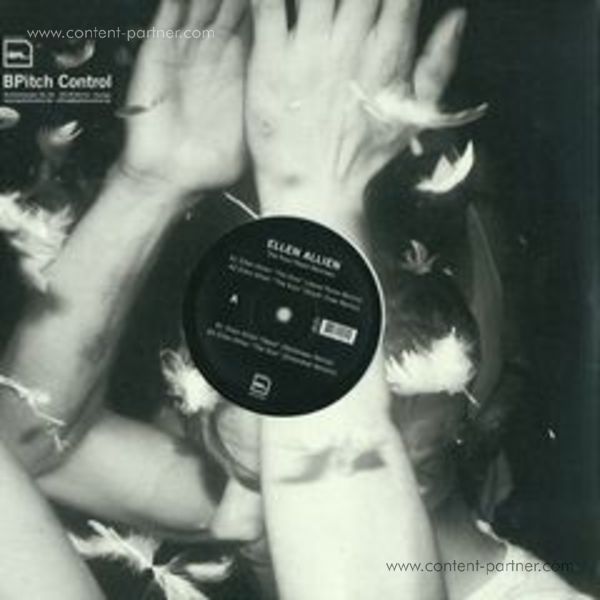 To order please add to basket and proceed to check out
1.
The Kiss (Jesse Perez Remix)
---
2.
The Kiss (Snuff Crew Remix)
---
4.
The Kiss (Extended Version)
---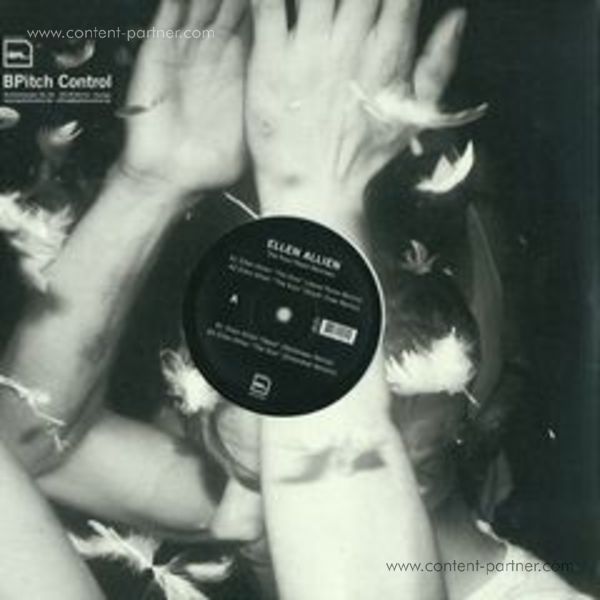 description
Mit The Kiss und Need hat BPitch-Chefin Ellen Allien in den vergangenen beiden Jahren zwei punktgenau reduzierte House-Schieber produziert, die schon lange nach kongenialen Remixen gerufen haben - hier sind sie: Der DJ/Producer Jesse Perez aus Miami hat sich "The Kiss" angenommen und dem kerzengeraden Originalbeat einen tiefen Zug Karibik-Flair verpasst. Jesse ist vor allem in den Staaten kein Unbekannter. Seine Techhouse-Sets und MTV-Beiträge sind dort legendär, seine Veröffentlichungen, etwa auf Stereo Productions, landen regelmäßig in den oberen Rängen der House-Charts. Wesentlich weniger extrovertiert gibt sich das in Deutschland beheimatete Duo Snuff Crew. Ihre Credits sprechen jedoch für sich: Zwei Alben bei Gigolo, zudem Veröffentlichungen auf Killekill und ihrem eigenen, 2010 gegründeten Label Snuff Trax. Ihr Markenzeichen - oldschoolig knalliger Acid-Sound - hinterlässt auf ihrer Version von The Kiss deutliche Spuren und sorgt für einen athmosphärisch intensiven Afterhour-Kracher. Noch weitaus mysteriöser gibt sich der Mann mit der roten Maske, Redshape. Während seine beiden großartigen Alben beim Frankfurter Label Running Back, Redshapes musikalische Affiinität zu bestem Detroit-Techno ebenso unter Beweis stellen wie seine zahlreichen Tracks auf Music Man, Delsin und Styrax Leaves. Tipp!