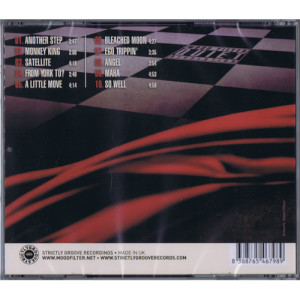 description
Upbeat London funk melting into cinematic dreamscapes, rock under the influence of dub and inspired by the so called "intelligent electronic music" from Berlin, electric and acoustic sounds from punky, densely textured riffs, to sweet lingering ballads, Mood Filter truly live up to their name, with an expansive musical vocabulary filtered down from an ambitiously eclectic library of influences.
But despite their giant sound, Mood Filter is in fact a collaboration of just two diversely gifted musicians: Chris Costa & Luca Boscagin, both based in London.
In their sparkling live duo performance they use guitars, keyboards, live looping, effects, sampling and beatboxing.