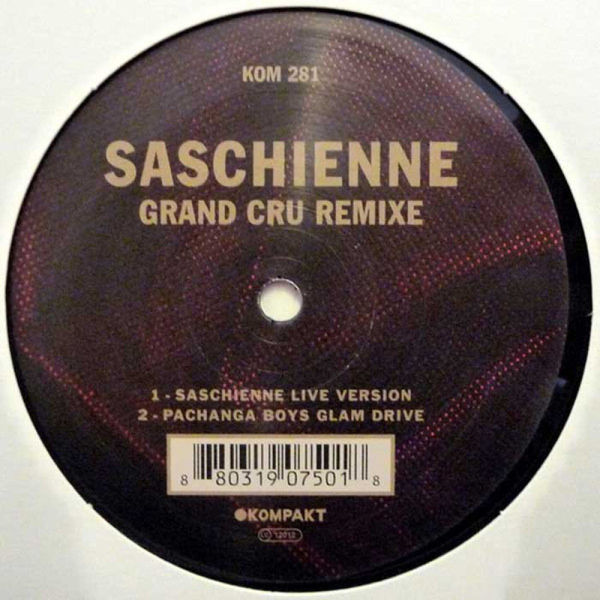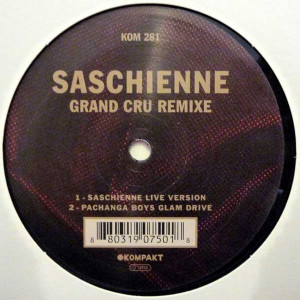 Grand Cru (Pachanga Boys Remix)
To order please add to basket and proceed to check out
1.
Grand Cru - Live Version
---
2.
Grand Cru - Pachanga Boys Glam Drive
---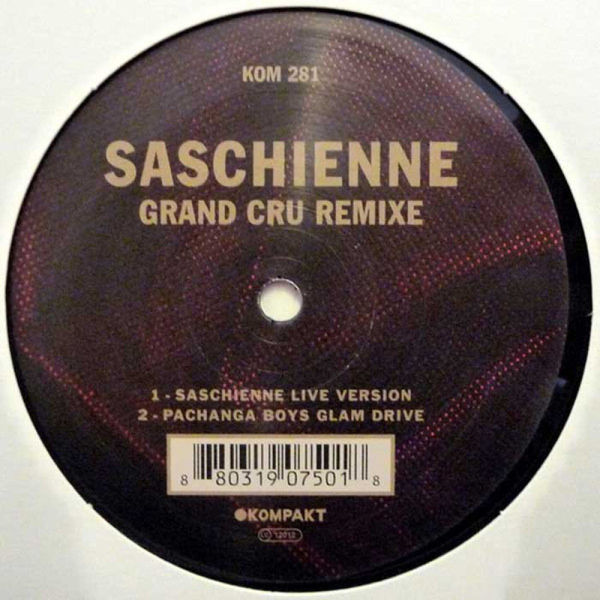 description
A definitive highlight of 2012 was the unleashing of SASCHIENNE's debut longplayer UNKNOWN (KOMPAKT 255) which introduced the extensive fanbase of long-standing KOMPAKT ally Sascha Funke to his new project run in conjunction with partner in crime Julienne Dessagne. Considered by many to be one of the album's most epic cuts, the thriving GRAND CRU now sees its release as a double headliner, featuring a majestic live version and a gripping remix from the infallible PACHANGA BOYS. Fuelled by monolithic synth work and immersive vocals, the masterfully arranged UNKNOWN fulllength already makes for an intense experience, but it was SASCHIENNE's rollicking live presence that took everyone by surprise, with GRAND CRU in particular serving as a perfect show-stopper. While keeping the emotional impact at the forefront, the extended live version ups the ante and converts the intimate original into a full-blown space opera ready to throw eager dancers for an interstellar loop. The flamboyant PACHANGA BOYS took centre stage in 2012, delivering a veritable tempest of landmark DJ sets worldwide as well as their highly idiosyncratic full-length WE ARE REALLY SORRY to a rapidly growing crowd. For their mammoth remix of GRAND CRU, Superpitcher and Rebolledo pull out all the stops and knowingly escalate the glamour level. A fierce dancefloor juggernaut, this mean machine will blow many a mind with its edgy sultriness and powerful momentum... when things click, they click loud!