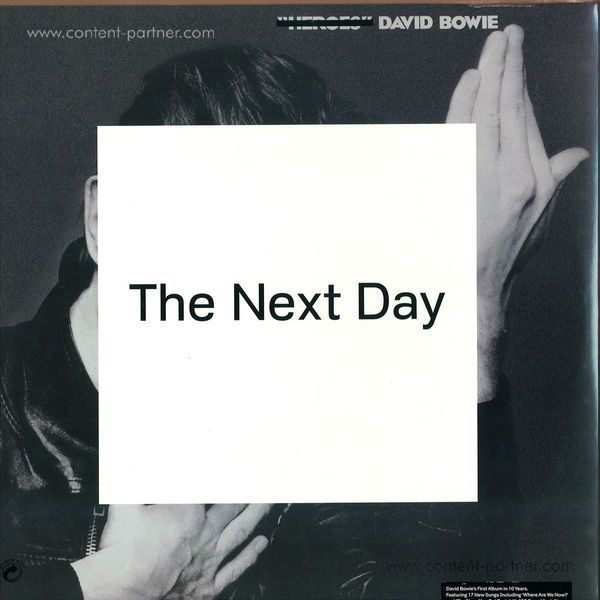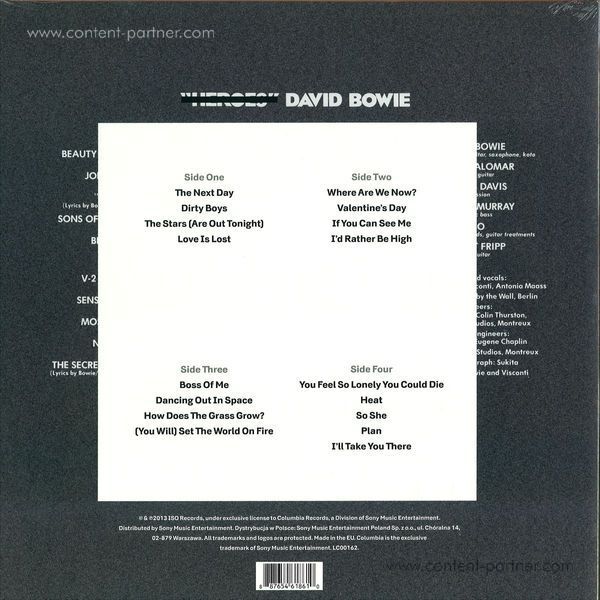 3.
The Stars (Are Out Tonight)
---
11.
How Does The Grass Grow?
---
12.
(You Will) Set The World On Fire
---
13.
You Feel So Lonely You Could Die
---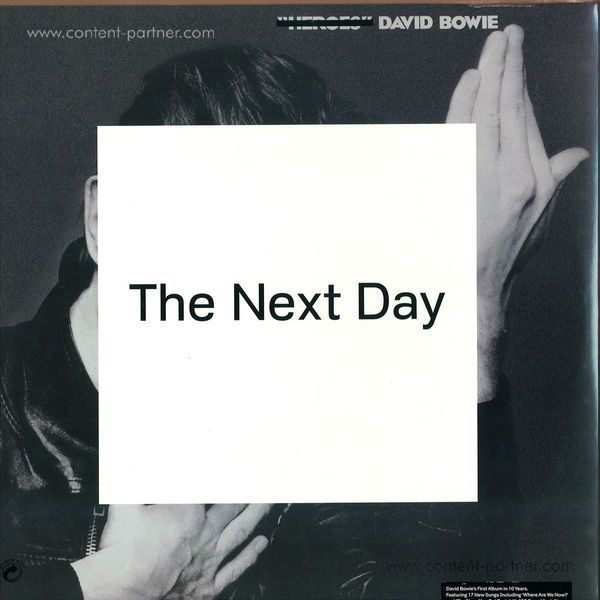 description
The Next Day is David Bowie's first new album in ten years and his 30th studio recording. Written by David Bowie and produced by David Bowie with Tony Visconti. The project was announced to a huge reaction from fans and media on January 8th, with the first single 'Where Are We Now' entering the charts at #6, Bowies highest UK chart position since 1986. A second single 'The Stars (Are out Tonight)' will be released on February 26th.
The album will be available on CD, Deluxe CD, Vinyl and Digital Download. The deluxe CD and vinyl formats will feature 3 additional tracks, while the heavyweight double vinyl format will also include a CD copy of the album.