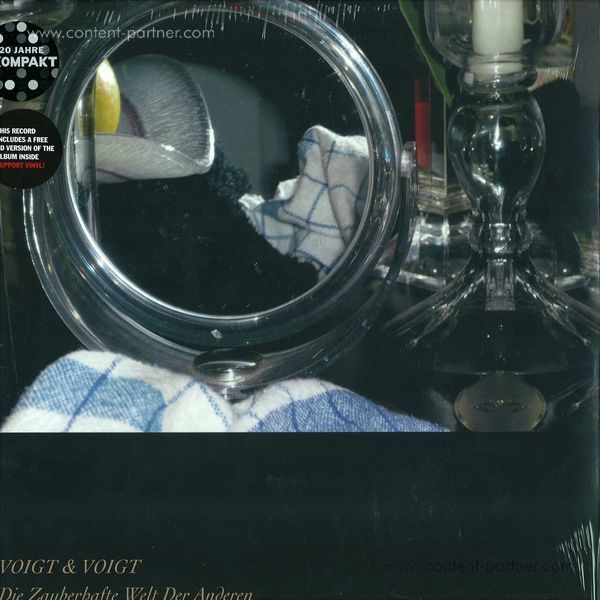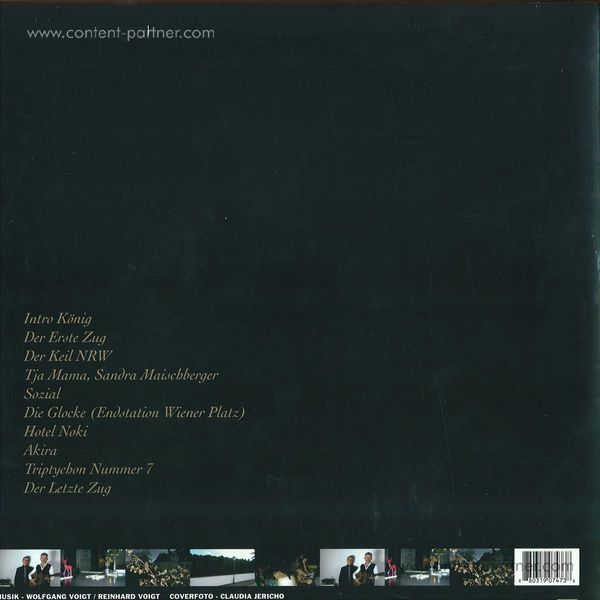 Die Zauberhafte Welt Der Anderen + cd
To order please add to basket and proceed to check out
4.
Tja Mama, Sandra Maischberger
---
6.
Die Glocke (Endstation Wiener Platz)
---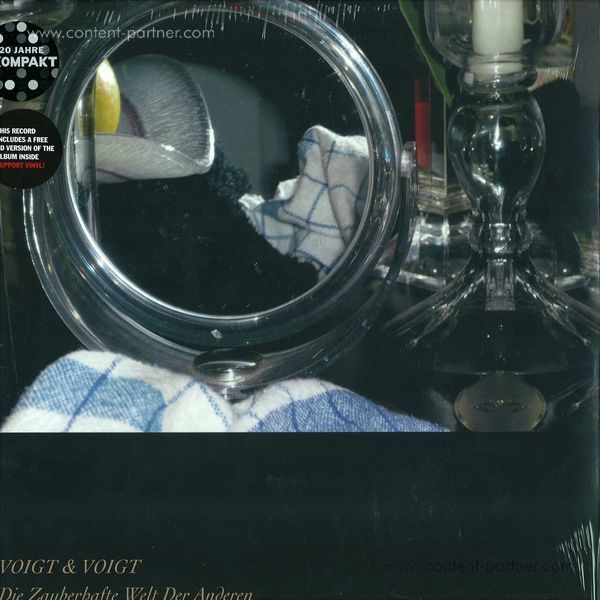 description
Back in Stock!

It's when VOIGT & VOIGT gather in the same studio that the sparks start to fly dangerously low within this unique machinery humbly named Kompakt, resulting more often than not in a rather unlikely combination of separate elements suddenly kickstarting into communication. For their debut full-length DIE ZAUBERHAFTE WELT DER ANDEREN, the Voigt brothers draw from a plethora of influences to build an incomparable sound world, for the first time fully realizing what previous, now classic tracks on SPEICHER have been hinting at. Produced side by side with the essential Techno of ERDINGERTRAX, this album opts for a strong psychedelic narrative, brilliantly showcasing Voigt & Voigt's experimental inclinations while knowing a thing or two about the perfect groove. Marrying the more cerebral aspects of Techno science with the sheer will to party, the Voigtian output is an unpredictable, but constant fixture in KOMPAKT's back catalogue that brings together the distinctive talents of brothers WOLFGANG and REINHARD VOIGT. With each one being a highly prolific artist in its own right, the joint work on their album debut never ceased to surprise even its originators, who used the twilight of their nightly studio sessions to process a shared stream of auditive consciousness feeding on influences as diverse as Techno and New German cinema. Full of nods to specific movie and TV esthetics, Voigt & Voigt's DIE ZAUBERHAFTE WELT DER ANDEREN references the higher and lower brows of auteur film culture, making for an unusual combination... but it works, as first track INTRO KÖNIG confidently proves, indulging in some sort of abstract theme motive until a poker-faced beat creeps in, priming the sound canvas for things to come. DER ERSTE ZUG takes on the challenge and establishes a monochrome rhythm pattern springing to live when chatting percussion introduces it to the thrust of Hitchcockian railroad travel.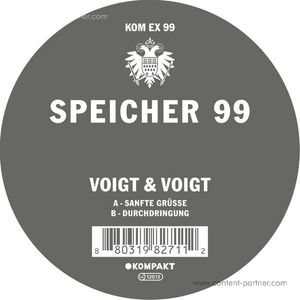 Techno
Voigt & Voigt
kompakt extra
€9.79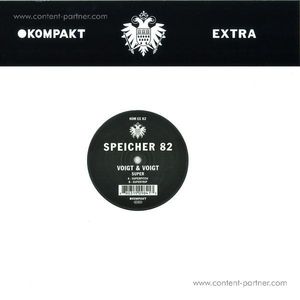 Techno
Voigt & Voigt
kompakt extra
€8.59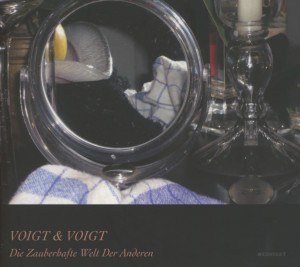 Electronica / Dance
voigt & voigt
kompakt
€16.92