To order please add to basket and proceed to check out
1.
Social Disco Club Remix
---
4.
Can't Get Enough Sunshine
---
description
Lost Paradise delivers a modern execution of our post-disco dance music culture, maintaining references to the past and looking for

the oasis on the horizon. Lost Paradise #2 features two originals from Space Coast, AKA Sleazy McQueen and Jorge Collazo. Vibe A.M.

is deep and dreamy with live flute and piano, emotive melodies and groovy bass. Social Disco Club and Last Waltz turn in two

completely different mixes, both fit for the late or early hours of the night. Can't Get Enough Sunshine is a melodic and cerebral ode to

mid-nineties New York house but with a twist.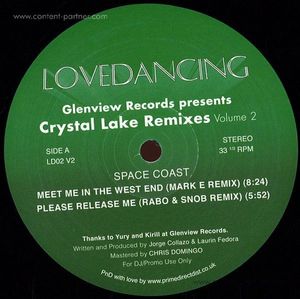 Disco / Cosmic
Space Coast
Lovedancing
€9.15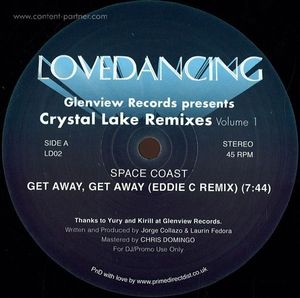 Disco / Cosmic
Space Coast
Lovedancing
€9.65