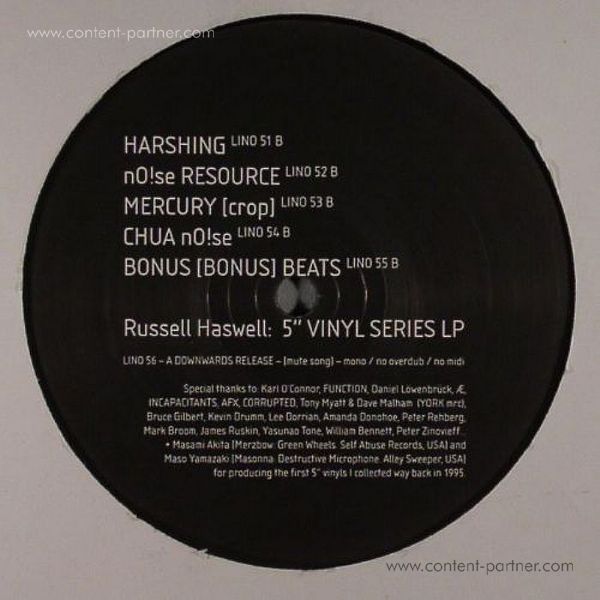 5" VINYL SERIES LP (modular synth rec.)
genre:
Electro / Electronic
3.
tribute to sacher-petz
---
description
back in !


Late 2011 Russell Haswell recorded 10 tracks of intense, improvised modular synth sessions, for a planned 5" vinyl series
on DOWNWARDS. Chaos oscillators, rave hoovers, and other dynamic, complex waveforms and noise generation were utilised,
abused and sculpted into high resolution, style smashing experiments in sound generation.

Haswell had previously wanted to produce a double 5" set for NO-FUN in 2010, but the label's plant had lost the licence to
manufacture 5" vinyl, and so that project expanded to become the double CD [VALUE + BONUS]! The DOWNWARDS project
was so delayed (due to ridiculous bureaucracy and manufacturing restrictions), that the entire series was abandoned in
favour of collecting all 10 [mono] tracks, onto a single LP!