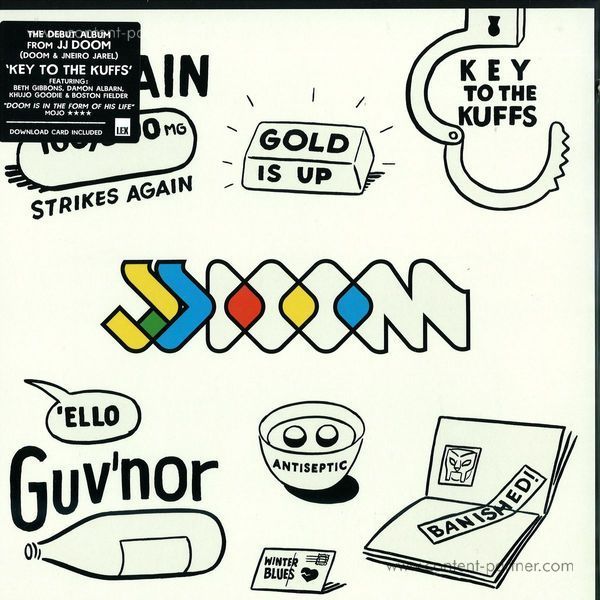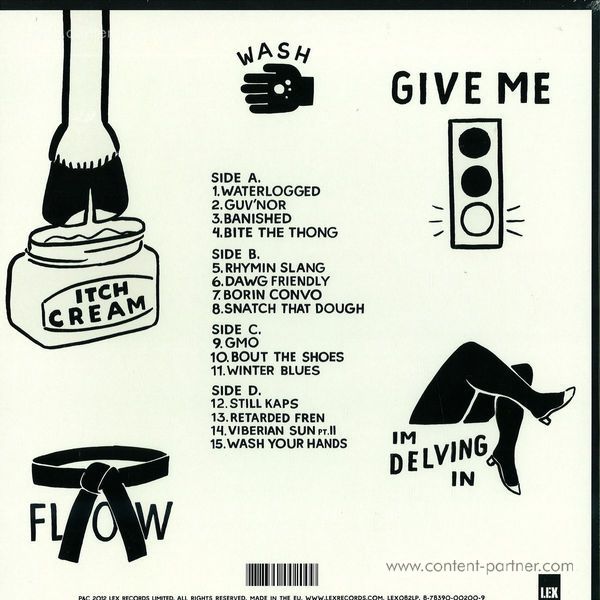 4.
Bite The Thong feat. Damon Albarn
---
9.
GMO feat. Beth Gibbons
---
10.
Bout The Shoes feat. Boston Fielder
---
12.
Still Kaps feat. Khujo Goodie
---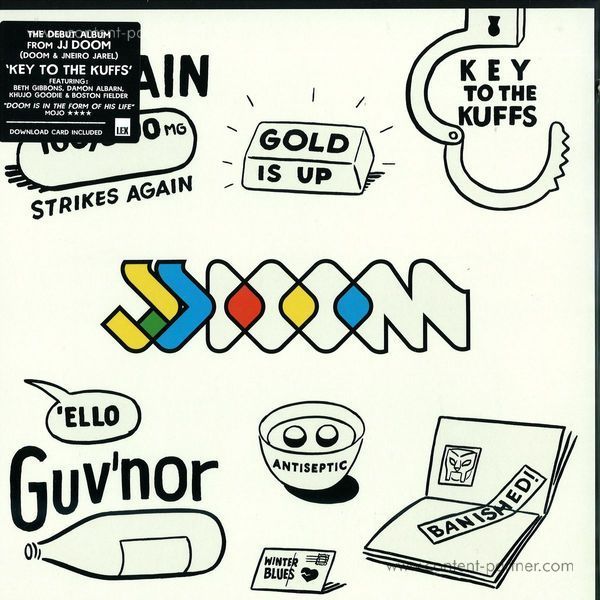 description
Lex Records presents 'KEY TO THE KUFFS', the debut collaborative album from MF DOOM and Jneiro Jarel (aka Dr Who Dat / Shape of Broad Minds) under the moniker JJ DOOM.