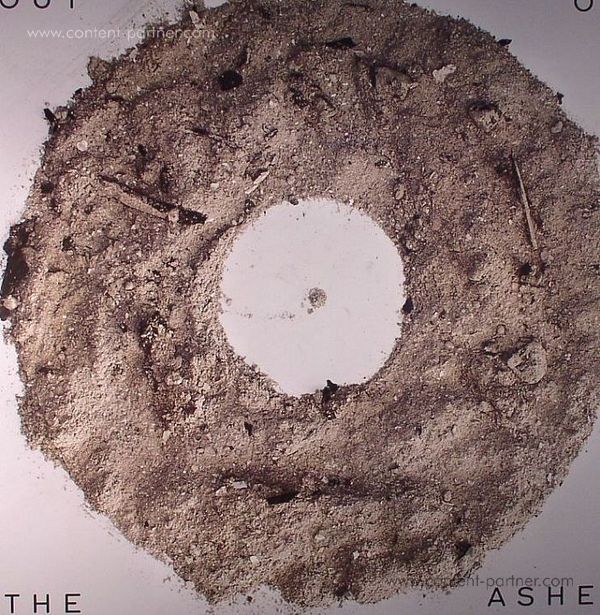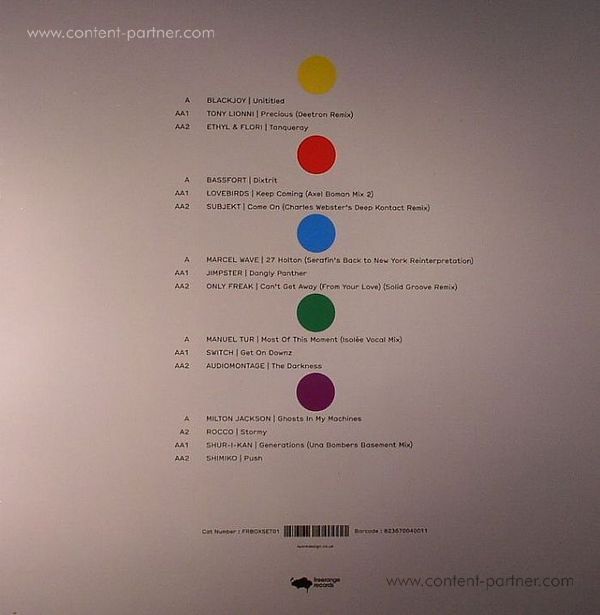 2.
tony lionno - precious (feat marvin belton - deetron remix)
---
3.
ethyl & flori - tanqueray
---
5.
lovebirds - keep coming (axel boman mix 2)
---
6.
subject - come on (charles webster remix)
---
7.
marcel wave - 27 holton (serafin back to new york re-interpretation)
---
8.
jimpster - dangly panther
---
9.
only freak - can't get away (from your love) (feat rasiyah - solid groove remix)
---
10.
manuel tur - most of this moment (feat holly backler - isolee remix)
---
11.
switch - get on downz
---
12.
audiomontage - the darkness
---
13.
milton jackson - ghosts in my machines
---
15.
shur-i-kan - generations (una bombers basement mix)
---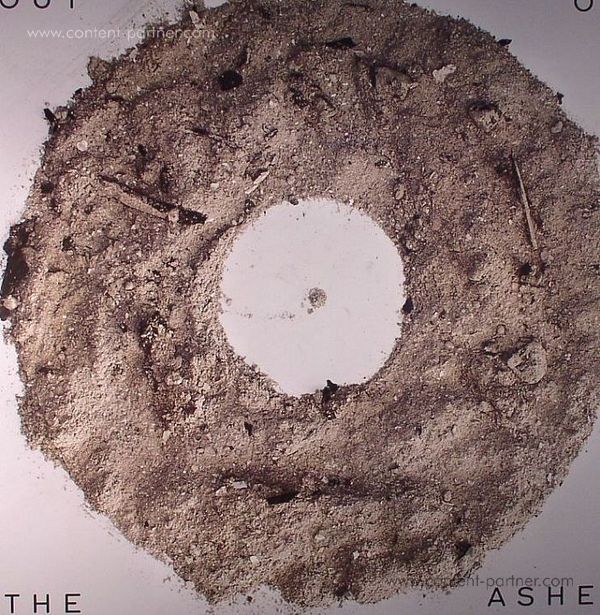 description
Back in stock!!!

On August 4th 2011, the Sony Music warehouse in Enfield, North London was attacked during riots and looting that affected many areas of the capitol over the course of a week. The warehouse burned down completely, taking with it millions of CDs and vinyl stored by the distributor PIAS including the back catalogue of Freerange. The blow was devastating for many labels, with the logistics of manufacture and minimal insurance payouts meaning that recreating the entirety of their old stock was completely impossible and many releases have been lost forever as a result.

Vinyl is beloved of many not just for its retro appeal and alchemic audio qualities, but because of its physicality, the very real and tangible connection it gives you to the sound and art of music. Increasing interest in small scale and localised events like listening parties and Record Store Day proved that while vinyl might be an archaic niche interest in some respects, its power in binding together musical communities and inspiring passion and loyalty is still very real and current. Which is why we've brought together this box set of tracks from 12"s lost in the fire and other music previously unavailable on vinyl: not to commemorate wanton destruction, or to mourn a loss, but to celebrate a lesson learned and a passion rekindled. Out of the ashes comes renewed determination to build for the future.