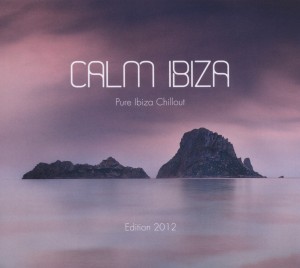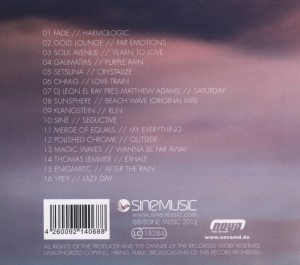 Calm Ibiza - Edition 2012
genre:
Lounge / Easy Listening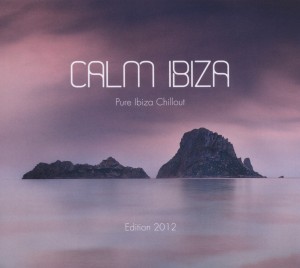 description
Am 08.06.2012 veröffentlicht das Label "Sine Music" die Compilation "Calm Ibiza - Edition 2012 als
CD im hochwertigen Digipack und als Download.
Abseits des alljährlichen hektischen Club-Treibens auf Ibiza liegt "Es Vedra", der magische Felsen,
ein Ort mystischer Kraft: das Meer glatt wie ein Spiegel der ruhenden Seelen. "Calm Ibiza" bietet mit
seinen sanften Klangteppichen und hypnotischen Beats dafür den passenden Soundtrack. Einmal
mehr ist es "Sine Music" gelungen, die angesagtesten Komponisten und Produzenten der Chillout-
und Lounge Musikszene mit ihren neusten Tracks auf dieser Compilation zu vereinen und den
Zauber der ruhigen Seite Ibizas einzufangen.
Mal wieder eine CD für Geniesser, wer jetzt schon Urlaub nötig hat, liegt mit "Calm Ibiza" genau
richtig.

On the 8th of June, 2012, Sine Music will be releasing a new compilation entitled 'Calm Ibiza –
Edition 2012' available as high-quality and limited edition Digipak CD and download.
Set aside from the hectic club circuit of Ibiza, 'Es Vedra' is a magical rock, a place where mystical
powers are sourounded by a peaceful sea that reflects calm souls. 'Calm Ibiza', with its soft tapestry
of sound and hypnotic beats, provides the perfect soundtrack. Once again 'Sine Music' has
succeeded in combining the latest tracks from the most prominent contemporary composers and
producers in the Chillout and Lounge scene, capturing the peaceful side of Ibiza.
Yet another CD for connoisseurs: just the right thing for those in need of vacation.