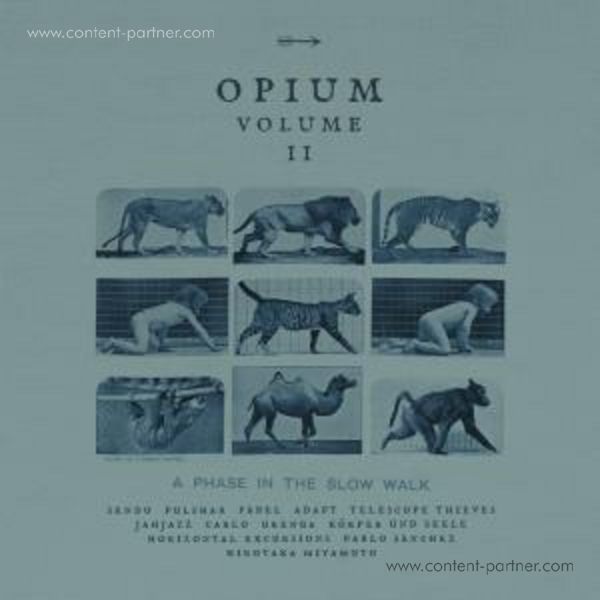 Opium Vol.2: A phase in the slow walk
3.
Pablo Sanchez - Sleepy Corner
---
4.
Jahjazz - Plastic Landscape
---
6.
Telescope Thieves - Pack Light When You Travel East
---
7.
Urenga - Oceans Secret
---
8.
Horizontal Excursions - Per Omnia Saecula Saeculorum
---
9.
Savi G - Autumn Creature In My Mind
---
11.
Normal Ones - Eidolon
---
12.
Hirotaka Miyamoto - A Ruined Town
---
13.
Körper Und Seele - Nature
---
14.
Imugem Orihasam - Song For M
---
15.
Sowing Paranoia - Arqui Texture
---
16.
Pulshar Featuring. Garcia Smith - Nothing
---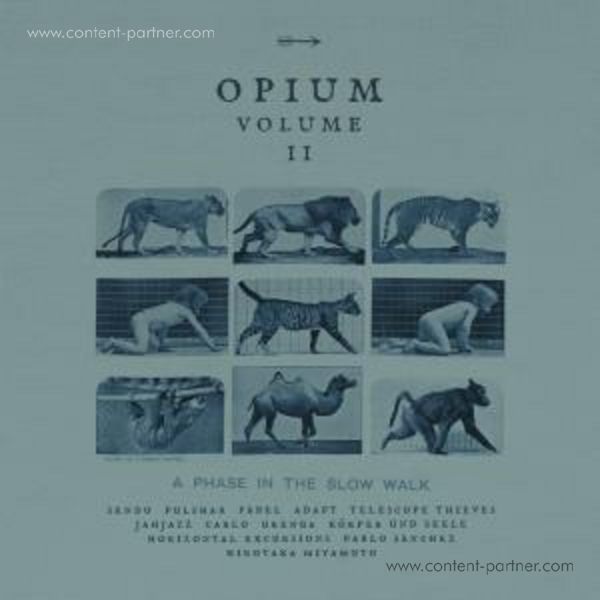 description
It has already been three years since the first volume of Opium, ambient reference which opened the Avantroots catalog. After an excellent acclaim, both, by critics and fans, we think that the second volume ought to live up to its predecessor, so we took it´s mapping at ease.

During this time, we have been compiling tracks by artists like Adapt, Fabel, Sendo, Urenga, Imugem Orihasam, Horizontal Excursions, Hirotaka Miyamoto, Savi G, Telescope Thieves…
from all over the world, UK, USA, Japan, Spain, Germany, Ukraine..., artists that connect with our idea of "Slow Walk", inspired by Eadweard Muybridge´s motion studies.

Something like an exciting journey without setbacks, a leisurely unhurried tour in which we discover that being firmly connected to the ground is sometimes the best way to fly ...
or as a friend once said, the soundtrack for the main character of The Straight Story by David Lynch, if the tractor had a CD player.

We're departing: it is not necessary to fasten seat belts.