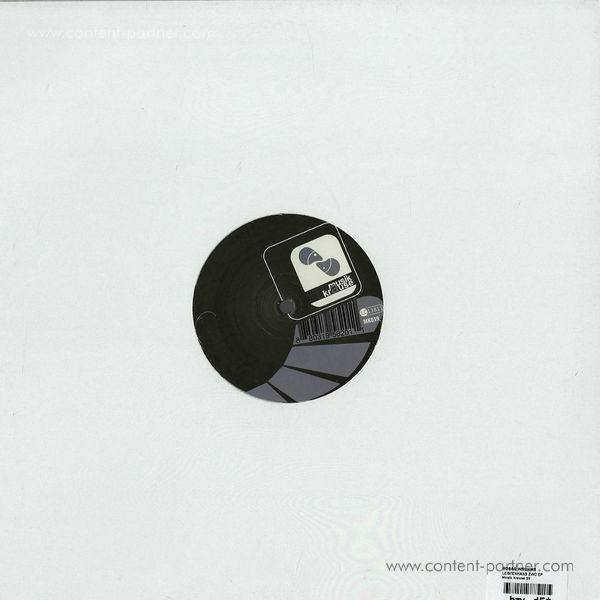 LEISTENHANS ZWO EP (Back in)
To order please add to basket and proceed to check out
description
Freshly repressed!!!! Be quick and grav your copy!!!!

There can only be one who is holding up the flag of unique, varied, thrilling and satisfying Minimal music.

The stomach is kind of like a kettledrum– a hollow container placed under stress. if this container is filled with air, the walls of the stomach vibrate and in this space a grumbling sound comes about. here is where the beat chef wruhme takes over by putting to an end the grumbling sound. the meal he serves up will most definitely stick to your ribs. action sound artist robag wruhme is again about to straighten you out with the new musik krause. with explorations into the wide spectrum of the techno-scape, he brings a celebratory dinner for quite the peristalsis between the head and stomach. even still he manages not to break a setting from the crown. that said, the willing, who it seems are rendered incapable of anything else, are massaged by the volume. Such a deep coolness and yet irrepressibly wruhme is seldom. that is made possible by the capable - pure state-of-the-art techno bliss! robag wruhme: a chameleon who without confu- sion is able to change his colors. what remains is always a chameleon and a wruhme. a. Brumby kapell this is the nutrient supply for the floor when everyone is in the mood to take a trip deep into the cellar behind the nether regions to see if in fact a couple of loonies are back there waiting to strike terror. At the end, the hand of the rogue Schablitzski reaches down and brings you back.

B. Wolluwe Speaking of a bright and a dark side of the record doesn't quite apply in the conventional sense. as well, b-side col- league wolluwe makes no bones about it: the dark side is a good side. over a proper twelve-minute runtime the sound traverses in between claps, and whips in double time led along by a phantom hand. no space for sweet angels seems to be found here. if that wasn't the melody form; found in the first-third and in the end and has a two-dimensional form!