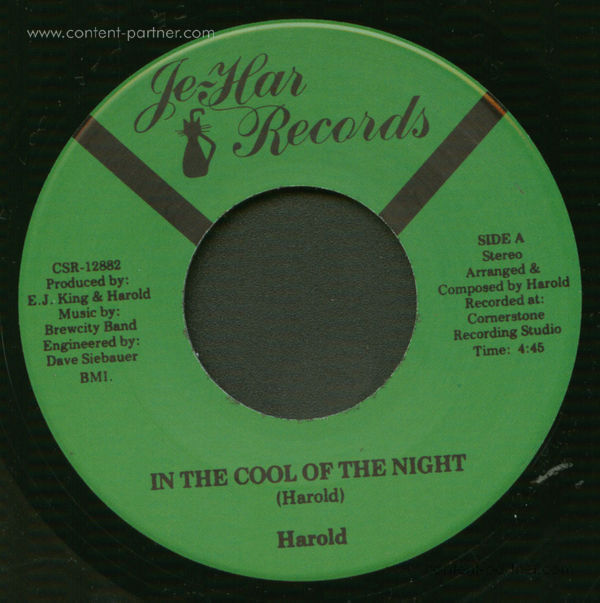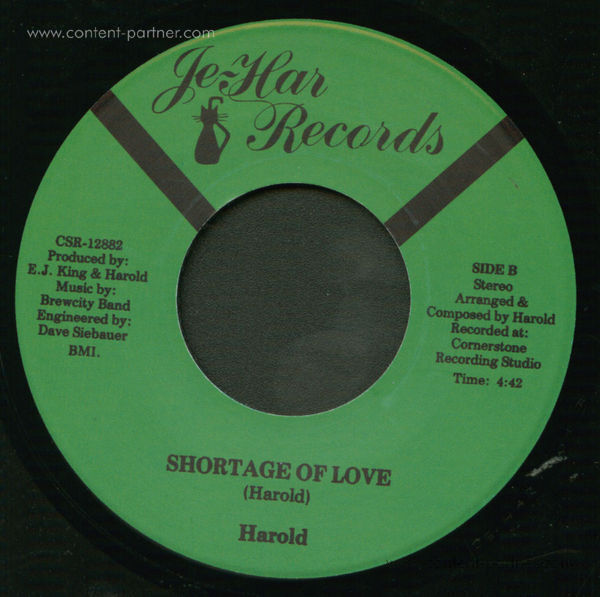 In The Cool Of The Night / Shortage Of L
1.
In the Cool of the Night
---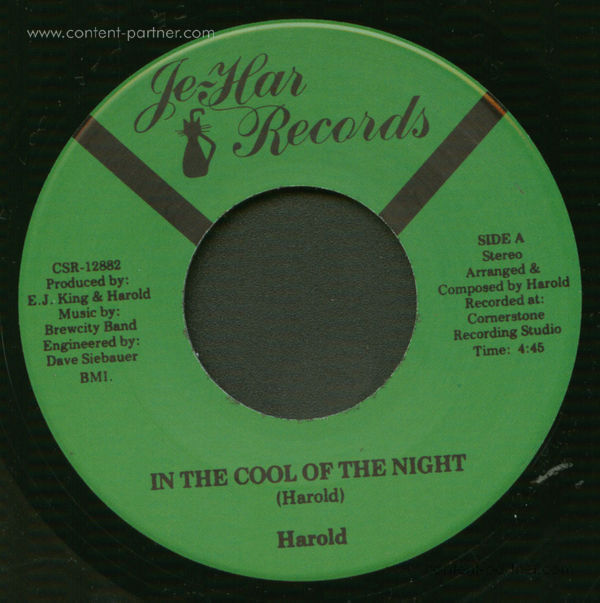 description
The single was released in the latter part of "82" it became pick hit of the week in Billboard Magazine in early "83". Both tunes were the first songs ever written by Harold, and his first recordings as a single artist.

The early 80's was a time of uncertainty. The economy was in a shambles and male/female relationships were starting to deteriorate, thus why is "A Shortage Of Love" is a pure reflection of the sentiment during those times.

Ironically, no one had flipped this record over until recently.

The band was a dynamic group of guys called The Brew City Band, with Johnnie Mills on guitar, Tommy Ford on bass, Michael Reese on keyboards, and Leonard Washington (deceased) on drums. The horns were arranged by Warren (Vito) Wiegratz now the leader of The Milwaukee Bucks (NBA) Basketball band. He is also the sax soloist. The background singers were Harold's sister, Charity Marie, his cousin, Cora Kemp, and his daughters, Latasha, and Taneka. This was recorded at Cornerstone Recording studio, a state of the art facility, engineered by David Seibaur.