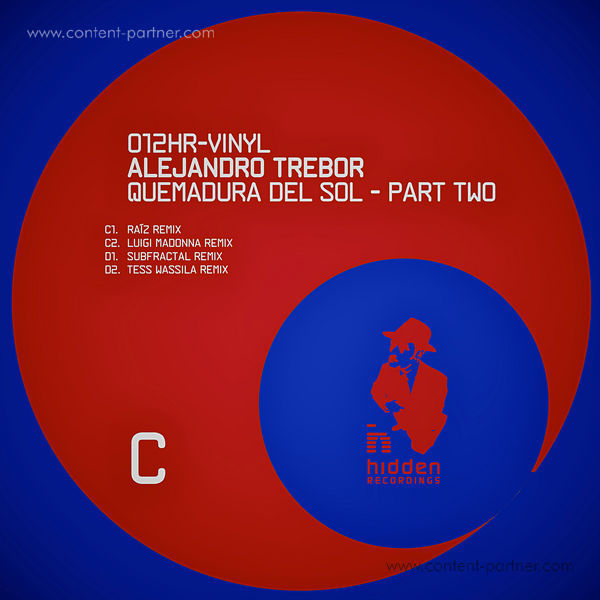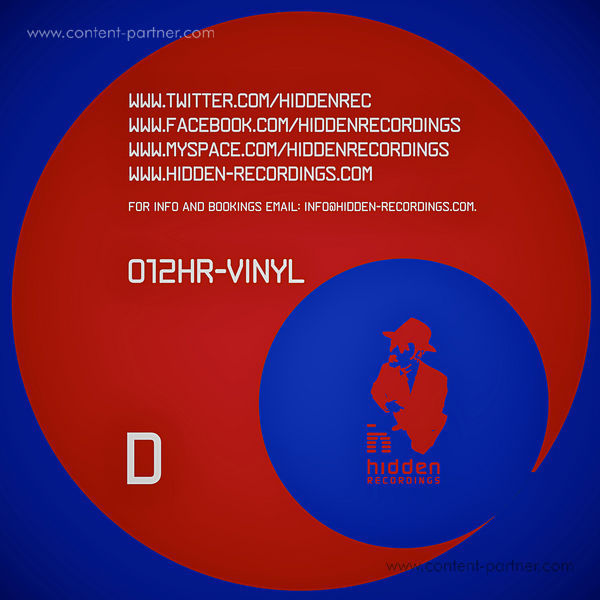 Quemadura del sol rmxs (Luigi Madonna)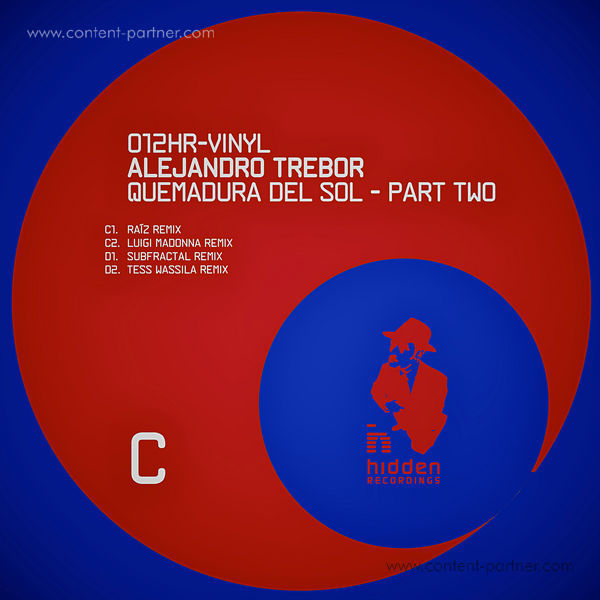 description
Remixes this time are handled by a balanced mix of established heavyweights like:

Raiz Remix
Luigi Madonna Remix
Subfractal Remix
Tess Wassila Remix

On the heels of the hugely successful M.A.D.A. + Plankton single "Antiz",
Hidden once again looks to France for another huge techno release. This time
they tap the next Hidden Recordings artist from France, the young master
of bass, Alejandro Trebor, who shakes the pillars of heaven with this massive
original. "Quemadura del sol" is well-crafted big room techno to keep
the dance-floor in a frenzy. Long time followers of the label may also sense
the overall arc of the label on Hidden's 15th release, the laidback textural
techno of "Wolkenreise" to the festival sound system sized "Quemadura del
sol" with a focus on high quality originals coupled with a diverse range of remixes from the top names in the global techno scene. It's a recipe for success that has seen Hidden join the company of some of the genre's most trendsetting labels in 2011. Hidden's latest "Quemadura del sol" - deserves all of your attention as one of premier releases this Fall.