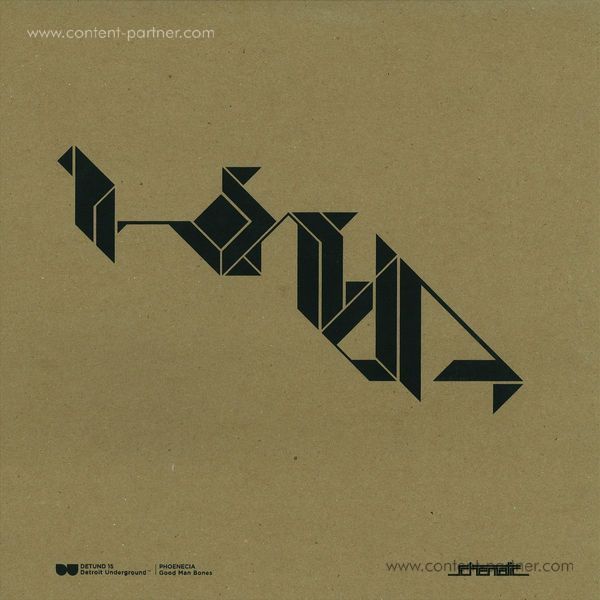 Good Man Bones EP
genre:
Electro / Electronic
To order please add to basket and proceed to check out
2.
Mushroom Cloud Over Miami
---
5.
Two-Part invention for Bodhran & Computer
---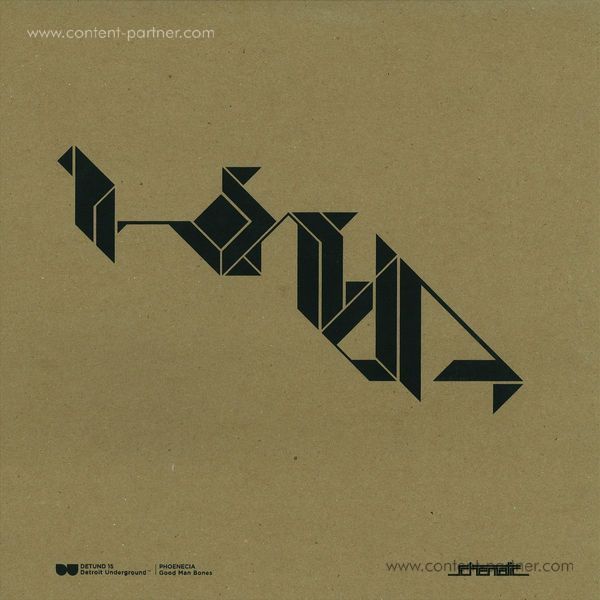 description
back in stock!
Romulo del Castillo and Joshua Kay are Phoenicia and they emerge from their long march into the aural wilderness of Miami with Good Man Bones EP, five new sonic tapestries heavy with rhythm and rich in visual detail. Screen print colors with hot green/brown vinyl. This Mini LP will limit its reaches.
Good Man Bones is a five-track ep offering selections from the full-length Demissions - both made available through a unique collaboration between Detroit Underground and Schematic.
track 1. Livelihoods
"Livelihoods" initiates the set on epic proportions, sound force bleeding outwards like liquid mercury sliding across a glossy black surface with a thin, effervescent green glow ontop.
track 2. Mushroom Cloud Over Miami
"Mushroom Cloud Over Miami" is slower, the now vapourized mercury penetrating, twisting and re-aligning our neural networks as we blissfully glide along the industrial night highway sensing the smooth air of something massive and electric impregnating the sky above.
track 3. Smotherbeat
We are brought to a forest of percussion tightly interlaced with bubbling acid melodies in "Smotherbeat (Iroc-Z Mix)" -- an elastic and warm yet dark slab of subtly twisting electro funk.