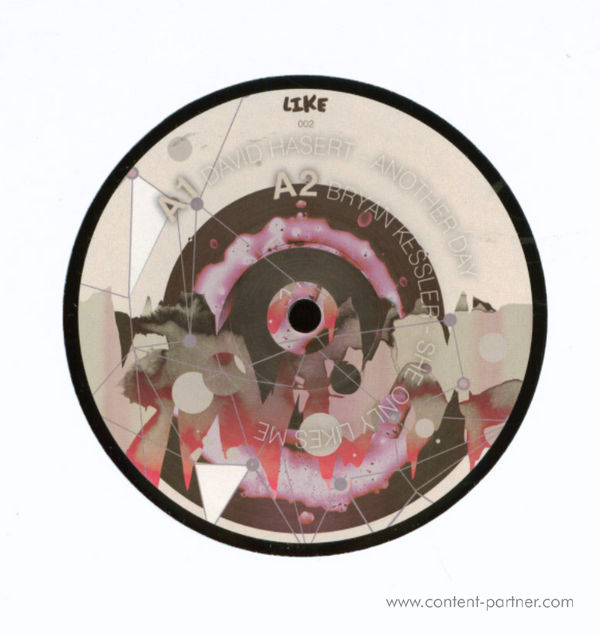 another day / she only likes me
1.
David Hasert - Another Day
---
2.
Bryan Kessler - She only likes me
---
3.
Bryan Kessler - She only likes me (Marquese rmx)
---
4.
Bryan Kessler - She only likes me (Matteo Luis rmx)
---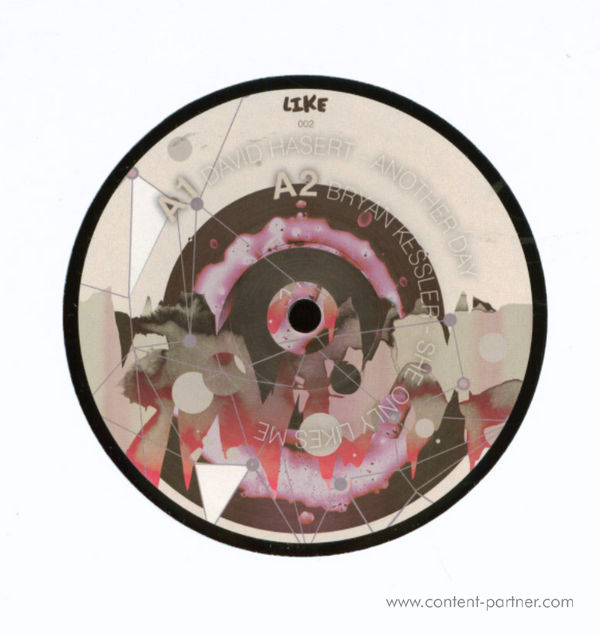 description
"Support by: Onno, Pawas, Rampa, &Me and many more ...
Limited 250 Copies Vinyl – No Repress. 2nd release from the Cologne Based Label LIKE, including remixes by Marquese and Matteo Luis.



"Cologne´s DJ of the Moment" (Mitch/Pollerwiesen) David Hasert hat mit seinem zweiten Release auf seinem hauseigenen Label
LIKE wieder einmal überrascht. Im Gegensatz zu seinem doch sehr deepen und düsterem Vorgänger brilliert "Another Day" durch
warme analoge Klänge und sommerliche Sounds, sowie einer Hookline die sich irgendwo zwischen Club und Radio bewegt. Einer
der Gründe warum viele den Song schon als neue Köln Hymne bezeichnen ist sicherlich auch das Video ,welches an vielen
einschlägig bekannten Kölner Originalschauplätzen gedreht wurde, mittlerweile 20.000 Klicks bei Youtube hat und seit kurzem
auch in der Playlist von MTV & Putpat TV vertreten ist.

Die B-Seite "She only likes me" ist das Werk des 19-Jährigen Musiker & Jungautoren Bryan Kessler, die durch echte Bass &
Gitarrensounds sowie einem Ohrwurm-verdächtigen Refrain überzeugt. Mit seiner jugendlichen Leichtigkeit verbindet er
Handgemachtes und Elektronisches auf zeitgemäße Art&Weise so wie es manch anderer während seiner ganzen Karriere nicht
schafft.
Der Kölner Produzent & DJ Marquese der mit seinen Releases auf La Pena, Oslo & Niveous Records ua. in den Playlists von Ricardo
Villalobos gelandet ist und mit seinem aktuellen Release "Mindshake EP" mehrere Wochen die Deck's House Charts angeführt hat,
sowie LIKE's Wunderkind Matteo Luis, runden mit Ihrem deutlich deeperen Remixen das Release ab.
Das Artwork ist übrigends von Magomed Dovjenko - 17 Jahre jung aber schon ein ganz großer in seinem Fach. Glaubt Ihr nicht?
Lest seinen Artikel auf Spiegel Online.