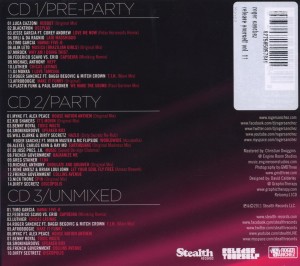 1.
CD1: Pre-Party (Mixed)
---
4.
Love Me Now (Peter Horrevorts Remix)
---
7.
Musica (Brazilian Girls) (Original Mix)
---
9.
Capoeira (Miniking Remix)
---
13.
This Is House (Main Mix)
---
15.
We Make The Sound (Paul Gardner Mix)
---
17.
House Nation Anthem (Original Mix)
---
18.
It's Movin (Original Mix)
---
21.
Hazlo (Dirty Secretz Re-Rub) / Worldwide (Accapella)
---
22.
Earthquake (Original Madness Mix)
---
23.
Music (Sound De-Zign Clubmix)
---
27.
Let Your Soul Fly Free (Amesz Rework)
---
33.
Capoeira (Miniking Remix)
---
description
It is a select group of people that can say they have traveled the world, and an even smaller group will find
themselves in a different city almost every night. For Roger Sanchez, it is not uncommon seeing him in 2 or 3
different countries in one week. As Roger states: "life has become a series of flashing lights". As the lights
settle Roger finds himself in a new country, in a new club, leading another epic party. Therefor Roger's theme
for 2011 is "Flashing Lights". In Ibiza, Release Yourself shall have a brand new residency in Space, many times
voted as the world's best club by DJ Mag. Summer 2011 will also see the "Release Yourself - Flashing Lights" tour
for the first time with three dates at Cavo Paradiso in Mykonos, one date in Ministry Of Sound in London and one
in the Wright Vennue in Dublin. The Pre-Party continues it's deep, sexy vibe, blending tech, emotional and
soulful elements: It's the sound of party people dancing on the beaches of Playa D'en Bossa, or watching the
sun set at Café Mambo or Es Vedra. The Party continues the journey and takes in to the night, to the next
level-jacking beats, driving basslines and soaring voices combine to make it the peak hour, dance floor explosion!
Last but not least. This CD holds 29 tracks, of which a stunning 22 are exclusive to this compilation. Expect
brand new material from: Roger Sanchez & Baggi Begovic ft. Mitch Crown, MYNC, René Amesz, Blacktron, Timo
Garcia, Federico Scavo, Michael Anthony, Afroboogie, Oril & Da Ragnio, Kid Shakers, Dirty Secretz, French
Government and many, many more. Roger says: "This is the sound that's rocking it for me this year. I love that
house music has re-asserted itself across all spectrums of dance music. From tech to electro to crossover to
mainstream radio play, it's all about HOUSE music. Get ready to release yourself again!"
€7.69
Electronica / Dance Music
roger sanchez
stealth records
€19.49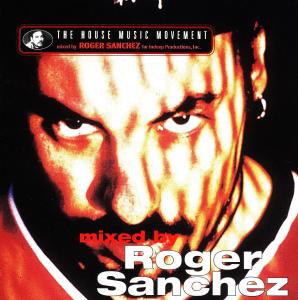 €17.29