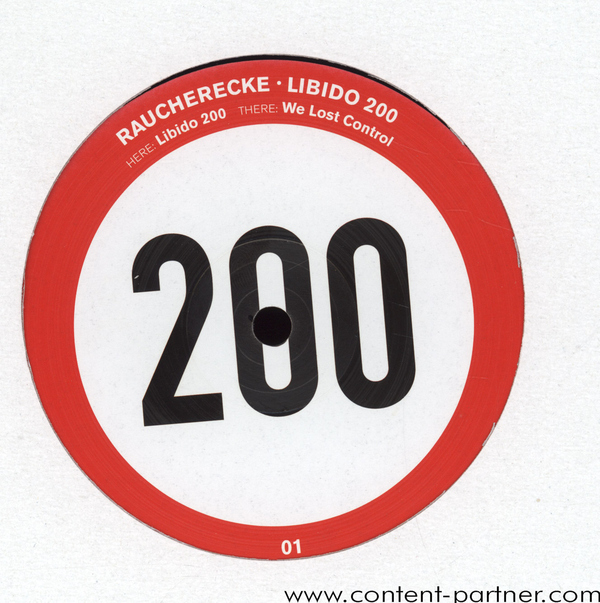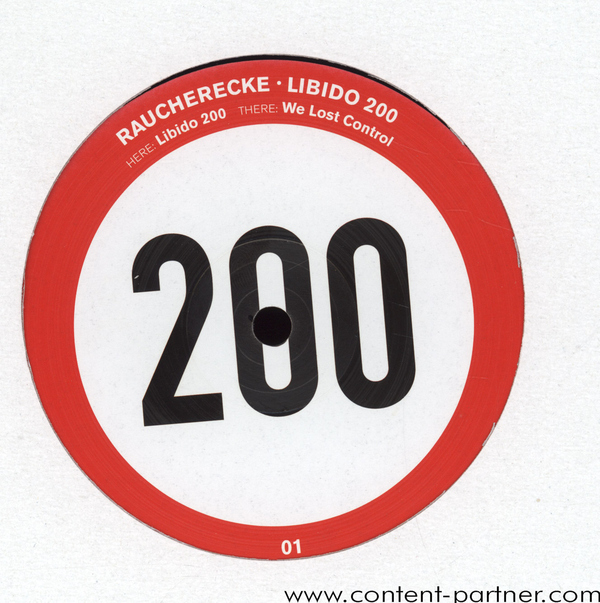 description
Cio D'or: 2 bezaubernd verspielte tracks Animaltek,
laurent garnier: nice deepness
Sarah Goldfarb: Amazing Record.
Daniel Mehlhart: yay, neues aus köln ! meiner lieblingsstadt nach frankfurt Libido 200 : schöner geschmeidiger track mit vielen schönes sounds und klängen. sehr schöne atmo ! We lost Control: Hier das gleiche. Sehr ähnlicher Klang dennoch anders, etwas verwirrender vielleicht. Dennoch ebenfalls gut. Fazit: Eine solide erste Auskopplung, ich werde Libido 200 im Club einsetzen ! Danke und bis bald
Jack Rock: proper machine music

"Raucherecke" means "smokers' corner" which we all know from our schoolyards in former times.
Sebastian Habben (25) und Joschka Tschirley (23) founded "Raucherecke" 2007 as a DJ and producer
team in cologne. "Libido 200" is the first release on the new cologne based techno label 200.
"Libido 200" is a deep minimal techno track with gorgeous sounds and a breathtaking string break.
"We Lost Control" is a disturbing monster track, which is filling up the air in the clubs.
Currently "Raucherecke" are preparing the second release on 200, which will be released in spring. We
ordered a rave track, and we are sure, we will get one.
Label Info
200 was founded 2007 by Dirk Middeldorf und Kai Sasse as a techno label. After one year searching for
new fresh sounds we met Joschka and Sebastian in summer 2008. The result is the first release "Libido
200". A fairytale-wedding.
200 is also a techno radio channel, distributed as podcast via www.zweihundert.de. Nearly 100 episodes
were produced so far.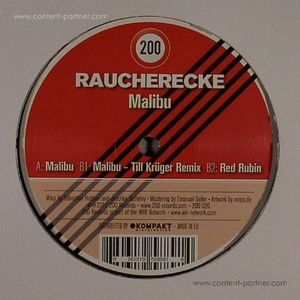 Tech-House
Raucherecke
200
€8.29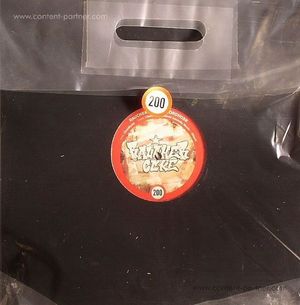 Tech-House
raucherecke
200
€14.31