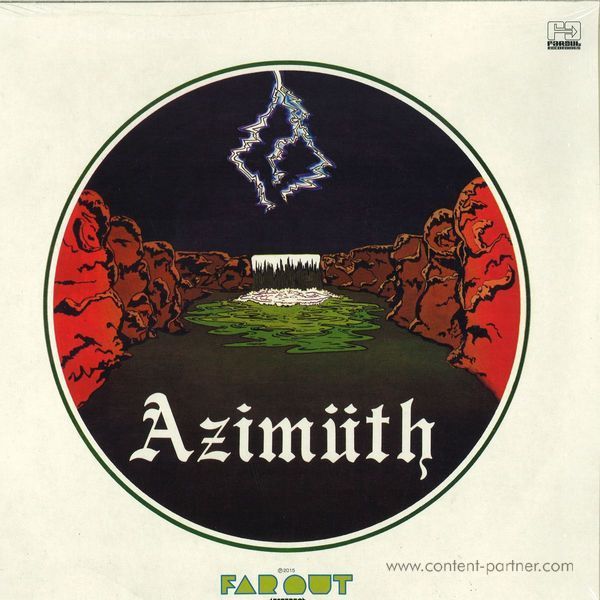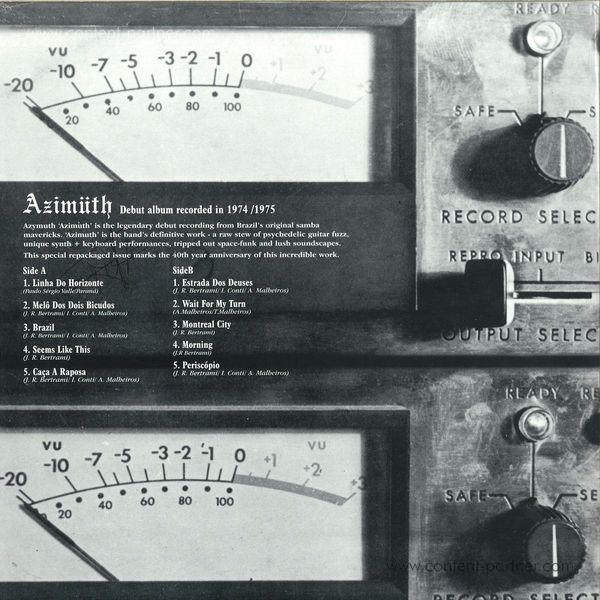 2.
Melô Dos Dois Bicudos
---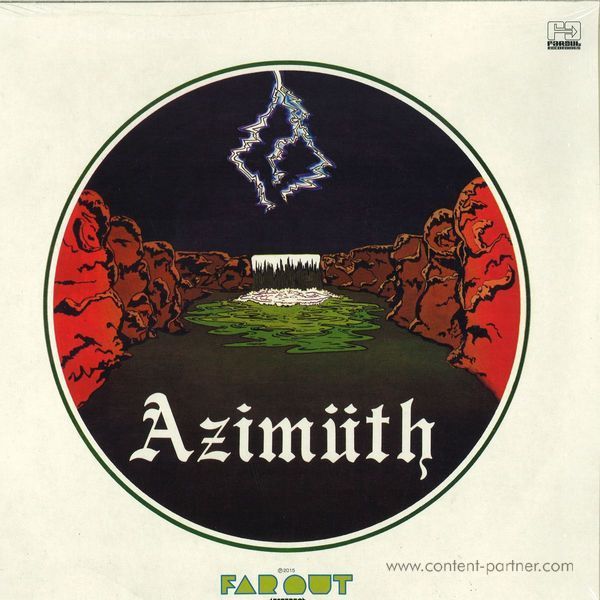 description
Limited Repress! Be quick!!

180g LP Gatefold, Far Out Recordings re-release the seminal debut album from Azymuth. To mark the 40th anniversary of the seminal debut album, 'Azimuth', and in homage to the late Jose Roberto Bertrami, the band will be touring the album in Europe.

Far Out Recordings re-release the seminal debut album from Azymuth. Having never seen a vinyl release outside of Brazil, Far Out have given 'Azimuth' the LP gatefold heavyweight vinyl treatment. The album contains some of the band's most incendiary tracks and is quite simply a milestone album in Brazilian music.

Azymuth - Jose Roberto Bertrami, Ivan Conti, and Alex Malheiros & Ariovaldo - formed in the late 60s just as Os Mutantes released their debut record. Whilst Mutantes were honing a psychedelic 'Amazonian' version of western pop music, Azymuth were creating a futuristic, electric interpretation of US Jazz - also driven by the same rootsy Brazilian 'swing' that Mutantes had harnessed.

The original line up of Azymuth consisted of José Roberto Bertrami on keyboards and synths, Alex Malheiros on bass, Ivan Conti (aka Mamão) on drums and timbalas, plus Ariovaldo Contesini on percussion. Bertrami was the drive behind Azymuth's sound - a control freak and musical genius obsessed with the latest technology who wanted to use it to push the boundaries of music in a way that no one else in Brazil had done. His use of keyboards has drawn comparisons between Azymuth's work and Herbie Hancock's early 70s output, yet with it's Brazilian swing Azymuth's electric jazz sound is unmistakeably their own.