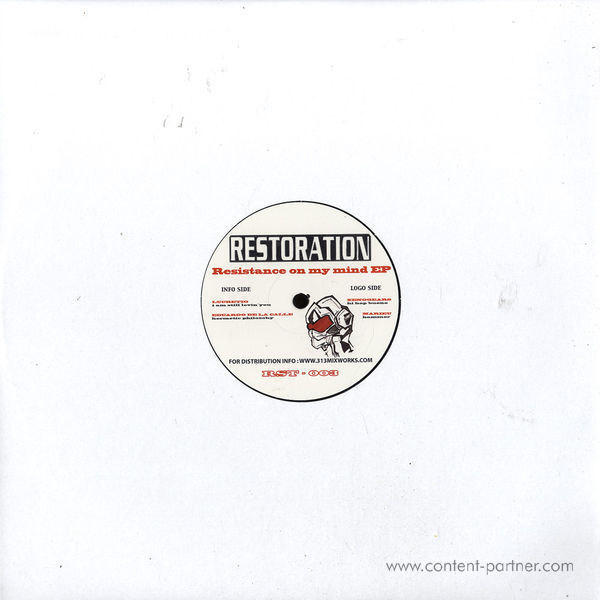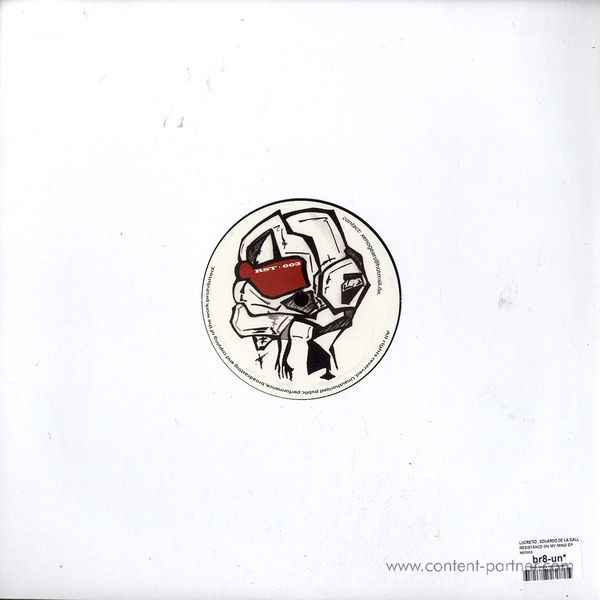 Resistance on my mind e.p. (ltd back in)
1.
Lucretio - I Am Still Lovin You
---
2.
Eduardo De La Calle - Hermetic Philosophy
---
3.
Xenogears - Hi Hop Bueno
---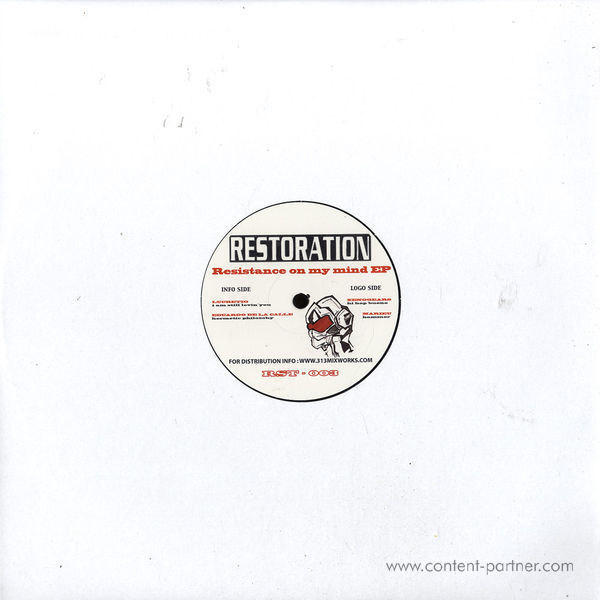 description
A1 Lucretio - "I am still lovin´ you" (05:19)
A2 Eduardo de la Calle - " Hermetic Philosophy" (05:48)

B1 Xenogears - "Hi Hop Bueno" (05:11)
B2 Marieu - "Hammer" (05:13)


Lucretio´s track "i am still lovin´you" on RST003 is on the chart of ALEX PICONE (Cadenza) for Phonica Records London. The record has already been played by dj such as JAMES PENNINGTON, DJ BUZZ GOREE (UNDERGROUND RESISTANCE) DJ JUS ED, RADIOSLAVE, CASSY, PACOU, MAD MAX, RICARDO VILLALOBOS, LUCIANO, PROSUMER, MARCEL DETTMAN.