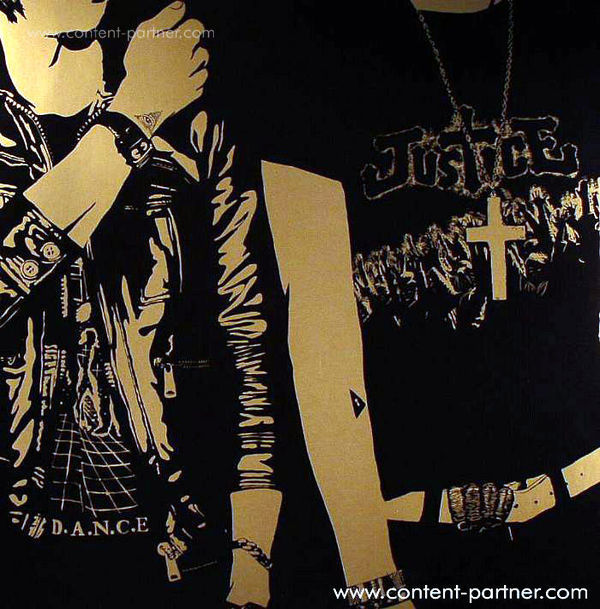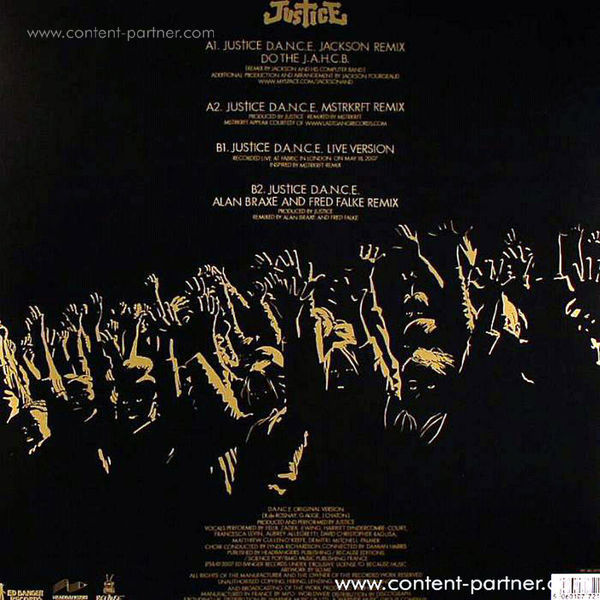 D.a.n.c.e. *rmx* 2017-10th Anniversary Reedition
genre:
Electro / Electronic
To order please add to basket and proceed to check out
1.
Jackson Rmx Do The J.a..h.c.b
---
4.
Alan Braxe & Fred Falke Rmx
---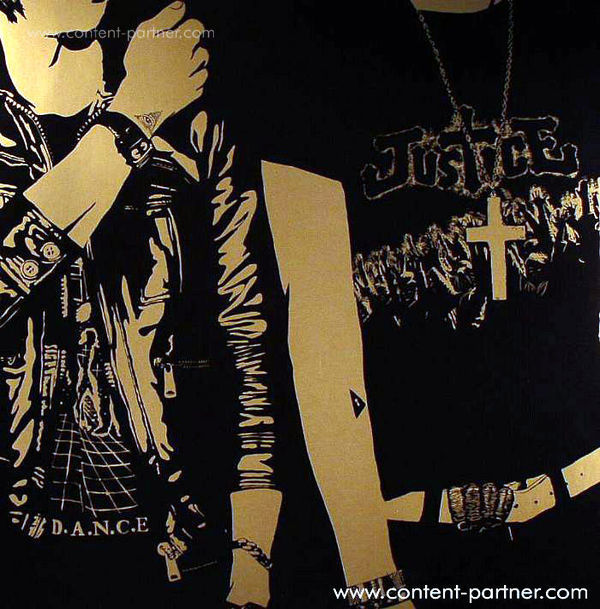 description
First time ever re issue of the cult 12''
Jackson as a remixer was becoming very discreet, too discreet... Hopefully... inspired him. On his 5 minutes remix, he assimilates at the same time Genesis, Waters of Nazareth, D.A.N.C.E., New Jack to deliver us his own vision of this album: G.L.O.R.I.O.U.S. Coevally devastated and structured, this song is the link between Jackson magnificent and messy environment and Justice Identity. Widely acknowledged as a dancefloor hit, the MSTRKRFT D.A.N.C.E. remix is now available on this 12''. On the B side, Justice, inspired by MSTRKRFT remix, interfered with this track, arranging the song & bringing it to their favourite playground. Alan Braxe & Fred Falke end this 12 with an aerial remix that will please the first hour techno fans...