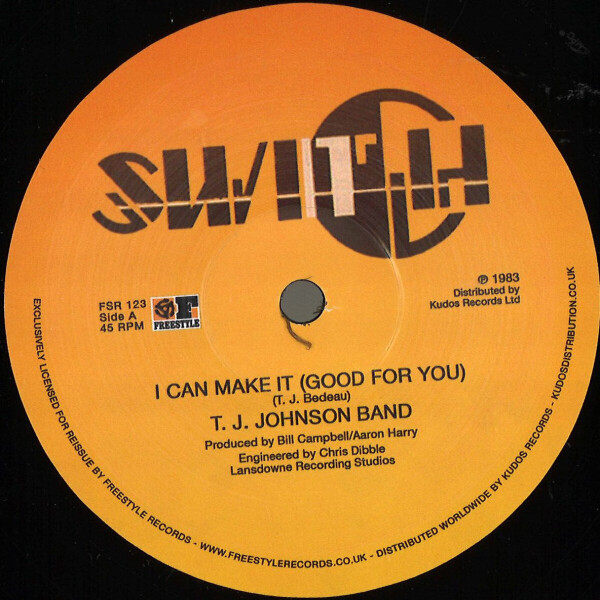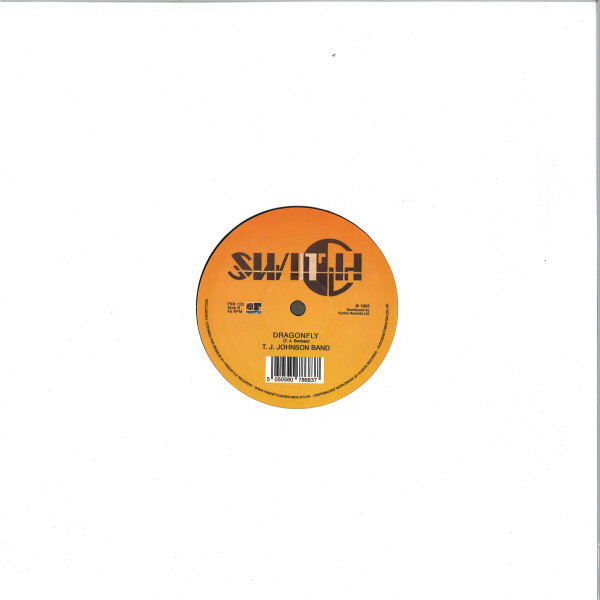 I Can Make It (Good for You)
Um den Artikel zu bestellen bitte dem Warenkorb hinzufügen und zur Kasse gehen.
1.
I Can Make It (Good For You)
---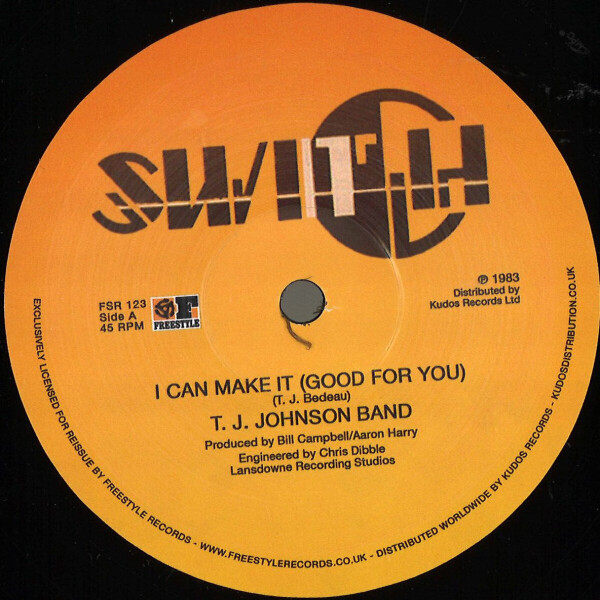 Beschreibung
Freestyle drop another killer reissue of a much sought-after UK boogie gem, this time from T.J. Johnson Band, originally released on the Switch label in 1983 and recorded at the legendary Landsdowne Studios!

--------

"Switch Records was started by myself alongside Bill Campbell in the early eighties", says Aaron Harry - a library music producer who began using Lansdowne Studios in Holland Park for his productions on the renowned Bruton Music label. The studios had been operating there since the late 1950s, becoming the breeding ground for some key & early UK jazz and pop records (owner Adrian Kerridge teamed up with Joe Meek to lay down the first recordings there in 1958). It was here that Harry and engineer Chris Dibble started to work together as a regular team. After spending some time at the studio observing them in action, Kerridge and (Burton MD) Robin Phillps "recognised what a good team Chris and I had become" says Harry, "so, it was inevitable that I would also make pop music alongside Production Library Music."

The output of the relatively obscure Switch label is the result of this work, and Freestyle has licensed 3 of the most hard to come by 12"s as part of their series of rare & foundation UK funk & soul records. This one, I Can Make It (Good for You) is provided by the T.J. Johnson Band - a talented and seasoned guitar T.J. Johnson aka T.J. Bedeau is still working the gig circuit to this day, and this 12" is backed up with another piece by Bedeau in the form of Dragonfly - a killer instrumental track that really showcases TJ's astounding guitar work.