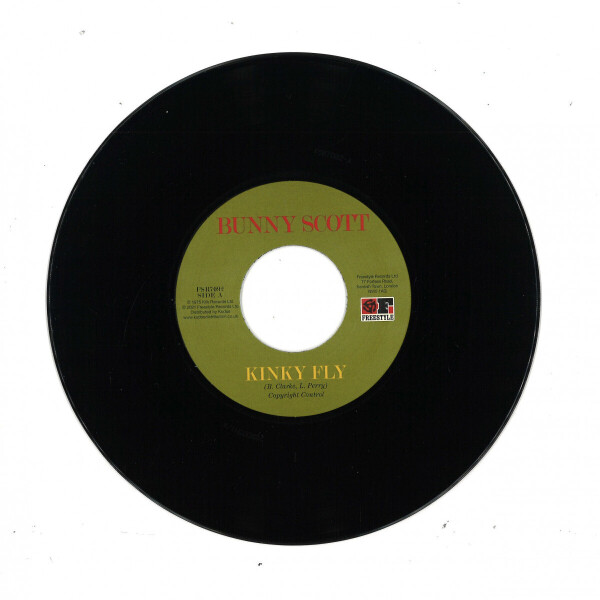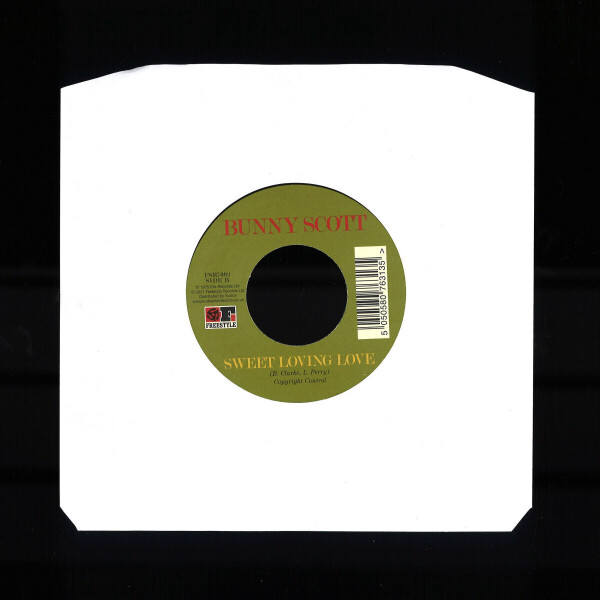 Kinky Fly / Sweet Loving Love (USED/OPEN COPY)
Um den Artikel zu bestellen bitte dem Warenkorb hinzufügen und zur Kasse gehen.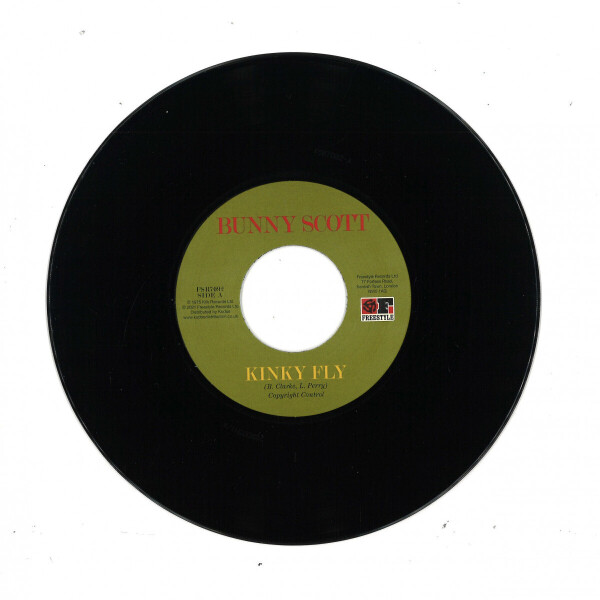 Beschreibung
PLEASE NOTE: PLAYED 1-2 TIMES - SLEEVE MAY SHOW SIGNS OF WEAR - STILL SOUNDS GOOD

Freestyle Records run off a gem of 45 with two tracks from their recent Bunny Scott reissue project, showcasing the early-Black Ark debut LP of Scott (aka Bunny Rugs, later of Third World).

The Blaxploitation-influenced funk track 'Kinky Fly' features members of The Chi-Lites' backing band (passing through the infamous studio whilst in Jamaica for a series of shows) - their horn section and Chinna Smith's wah-wah guitar shine through with synth overdubs adding to the mood, underpinned by the ghostly click tracks of the Conn Rhythm Unit (constituting one of Scratch's earliest experiments with drum machines). On the flip, the upbeat 'Sweet Loving Love' boasts a jaunty synthline high up in the mix and a stellar rhythm section augmenting Bunny's soulful tenor.