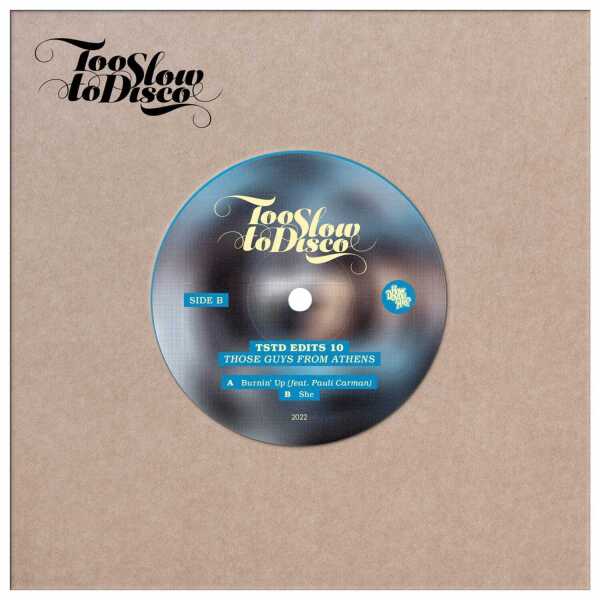 Too Slow To Disco Edits 10 lim. colored double 7"
Um den Artikel zu bestellen bitte dem Warenkorb hinzufügen und zur Kasse gehen.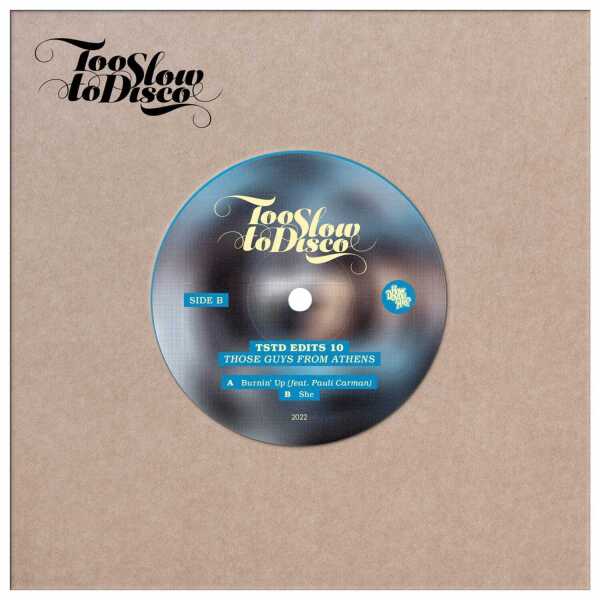 Beschreibung
Limited Double 7 Inch
Colored vinyl
featuring 4 smooth midtempo and slow jam dancefloor edits:

File under: Slow Jams, Yacht Disco, NuDisco, Soul, Funk, Brasil

Greece DJ Snatch & Blacksoul joined forces to create Those Guys From Athens based on their mutual love for Boogie sounds. Expect dancefloor fillers and soulful sounds around from the globe.
Their smooth slow disco sound has reached the attention of DJ Supermarkt very quickly. They were part of a lot of YACHT DISCO EDIT compilations so far.
But this time we have more than just new Edits.
Some time ago they did a low key rework for famous 80s US Disco band Champaign (yep, they had a megahit with "How `Bout Us") and their song "I'm On Fire", which made its way to Pauli Carman, head of the band, after it was played on BBC 6 in the UK. He loved the new version so much, that he gave permission for TGFA and TSTD to release the slow jam masterpiece officially.
We are superproud to give you: "Burnin` Up (feat. Pauli Carman)"!
The duo already released music for Midnight Riot, Too Slow Too Disco, Act Of Sedition, Bonfido Disques, Spincat Music, Little Jack, a.m.m.
In between they have released a 2 track EP with Dim Zach and an official remix for Swiss talent Animor.