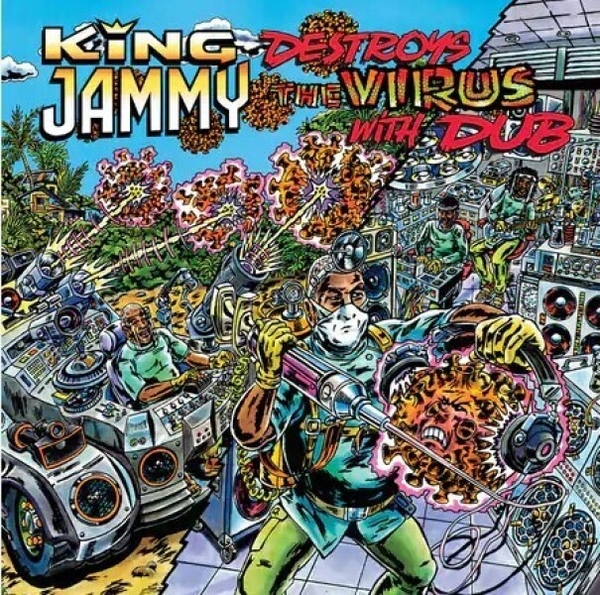 Destroys The Virus With Dub (LP+Poster Limited)
Um den Artikel zu bestellen bitte dem Warenkorb hinzufügen und zur Kasse gehen.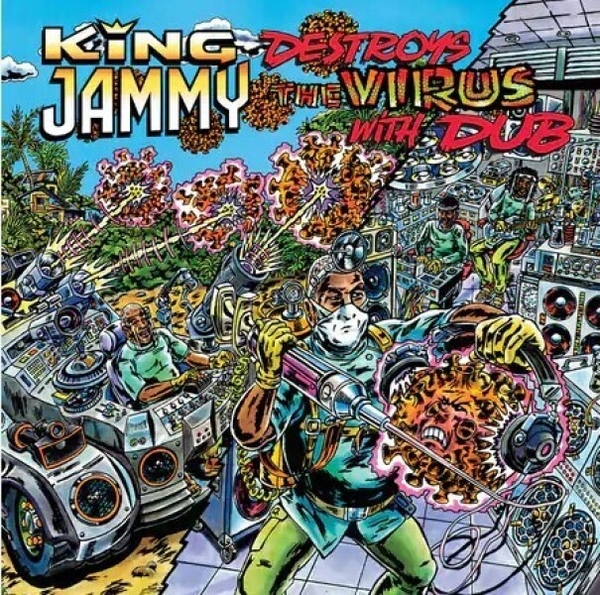 Beschreibung
Mr. Lloyd James aka Prince Jammy aka King Jammy returns to the mixing board to put the virus under manners with a new set of classic dub 21st century style! - Revisiting a serious selection of missiles from the golden age of reggae giving Hugh Mundell, Junior Delgado, Sugar Minott, Black Uhuru and other great artists the Jammy's Superpower dub treatment. "Destroys The Virus With Dub" will make some history in these pandemic times as a true concept album whose tracks hold a larger purpose or meaning collectively than they do individually. Available as 12-track CD-digipak with 8-panel poster booklet and 10-track classic black vinyl, both with specially commissioned illustrated sleeve by original Greensleeves album illustrator Tony McDermott.

Poster and sticker details:
4/0 poster (printed one side) 170gsm 508x508 folded to 290 x 290mm - matt varnish
sticker on outside of shrinkwrap "includes limited edition poster"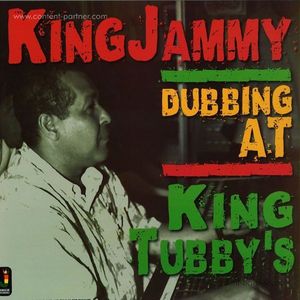 Reggae
King Jammy
Jamaican Recordings
16,99 €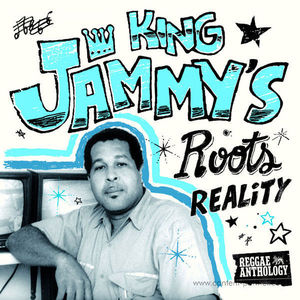 11,99 €