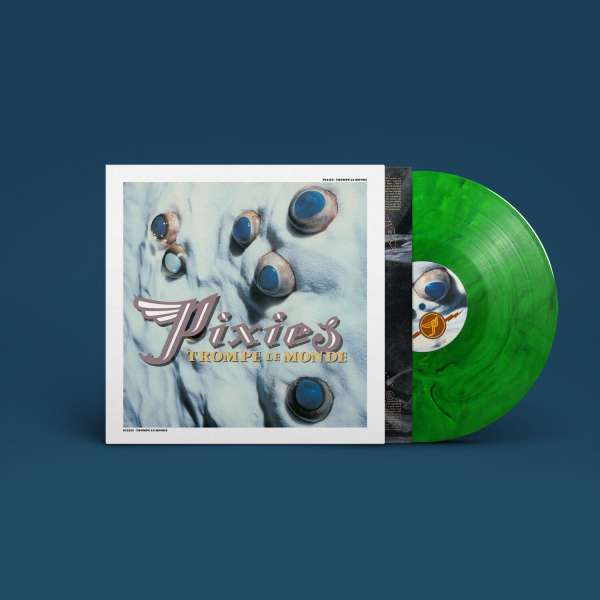 Trompe Le Monde (30th Anniv. Green Vinyl LP)
Um den Artikel zu bestellen bitte dem Warenkorb hinzufügen und zur Kasse gehen.
9.
Bird Dream Of The Olympus Mons
---
12.
Distance Equals Rate Times Time
---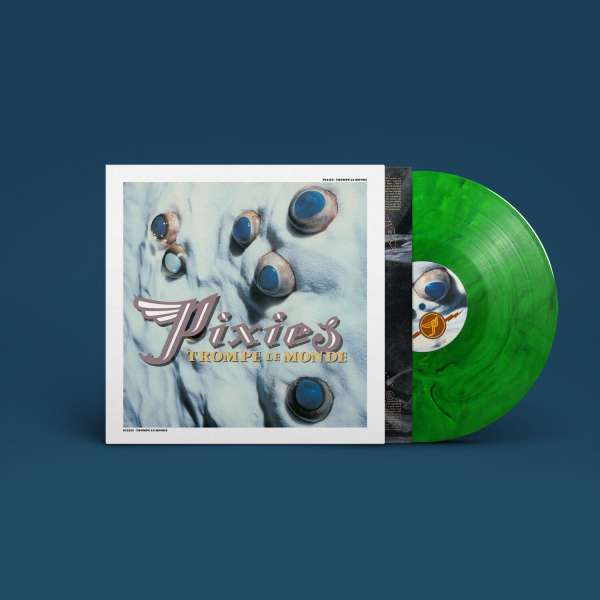 Beschreibung
Trompe Le Monde bookended a golden run of landmark records - a mini-album followed by four albums, released in quick succession - that cemented Pixies as one of the best for a generation. Translated from French to mean "fool the world", Trompe Le Monde showed the band still restless to push their sound forward. Recorded between Burbank, Paris and London, with producer Gil Norton again at the controls, their fourth album is arguably their most playful with Black Francis's lyrics on UFOs and conspiracy theories keeping things weird while power pop creeps in to amplify the space rock established on predecessor Bossanova. Featuring singles 'Planet of Sound', 'Alec Eiff el', 'Letter to Memphis' and a fl awless cover of The Jesus and Mary Chain's 'Head On', Trompe Le Monde goes full throttle with 15 tracks coming in a quickfi re 40-minute salvo. Receiving critical praise at the time and being supported by a huge tour that included playing stadiums with U2, it also proved to be the end of act one for the band with them taking over a decade before returning to stage together. A brilliant record, Trompe Le Monde sounds just as fresh 30 years on with outlets such as Pitchfork concurring, retrospectively scoring it 9.3, they called it "more aggressive than anything in their catalog but also more confi dent. They can handle this now, and they do."