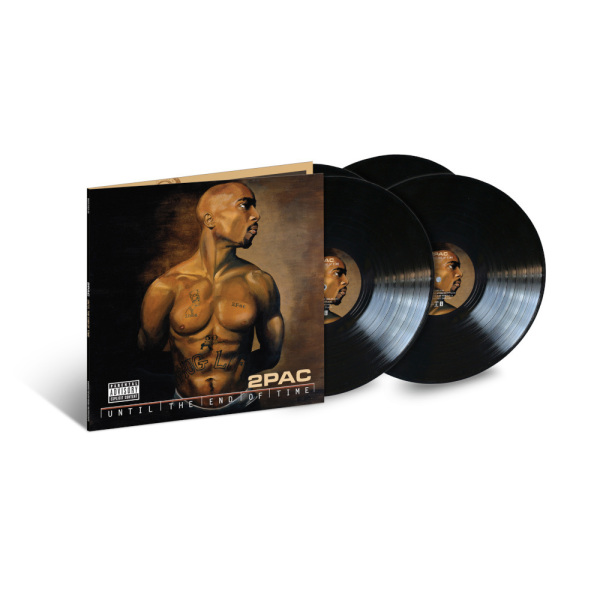 Until the End of Time (20th Anniv. 4LP)
1.
Ballad Of A Dead Soulja
---
10.
Fuckin Wit The Wrong Nigga
---
11.
Thug N U Thug N Me (Remix)
---
13.
Until The End Of Time
---
15.
World Wide Mob Figgaz
---
18.
Niggaz Nature (Remix)
---
25.
Words 2 My First Born
---
26.
Let Em Have It (Remix)
---
29.
Until The End Of Time (RP Remix)
---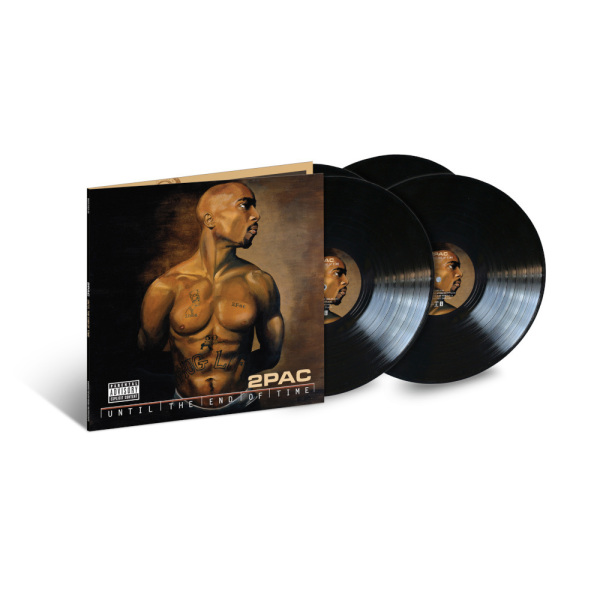 Beschreibung
180 gram 4LP 20th anniversary reissue of the long out-of-print, 4x platinum, posthumous album.

Until the End of Time is the seventh studio album, and third posthumous album by 2Pac. It follows his previous posthumous albums R U Still Down? (Remember Me) and Still I Rise. The album consists of material recorded while the rapper was on Death Row Records from 1995–1996. The album debuted at number one on the US Billboard 200 chart.

A majority of the music compositions were remixed from their original state. Highly anticipated, Until the End of Time was ultimately one of the best selling hip hop albums of 2001. There were only three times references to Death Row Records were not censored ("Until the End of Time" (both versions), "U Don't Have 2 Worry", and "All Out"). The core vocal tracks and some instrumentation was recorded during and after the All Eyez On Me and Makaveli: The Don Killuminati: The 7 Day Theory sessions.