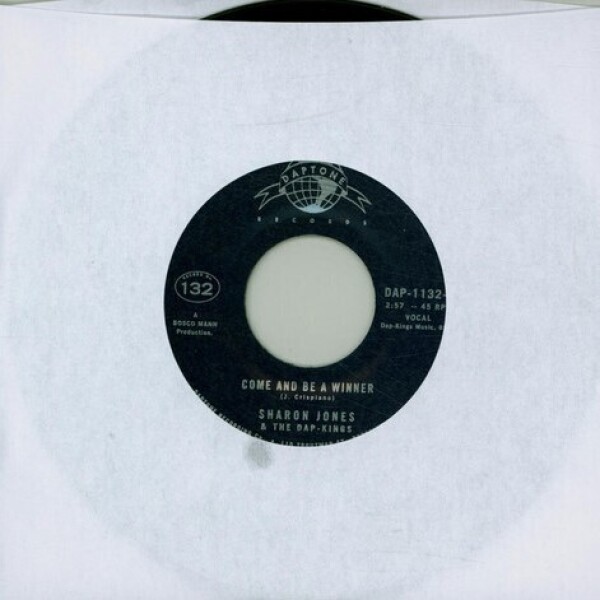 Come & Be A Winnder (7" Single Vinyl)
Um den Artikel zu bestellen bitte dem Warenkorb hinzufügen und zur Kasse gehen.
2.
Come And Be A Winner - Instrumental
---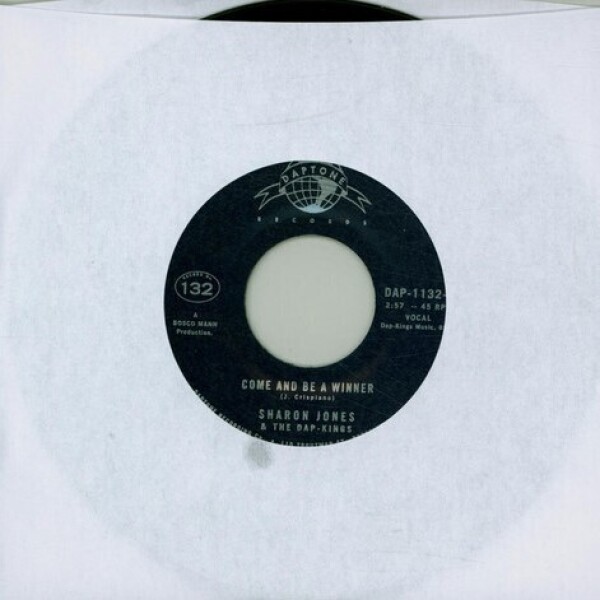 Beschreibung
It is a privilege to present to you, our esteemed Daptone Family, a selection of fan-favorites by thee legendary Sharon Jones and her Dap-Kings available for the first time on 45! Over the years Daptone H.Q. has been flooded with suggestions and requests for certain album tracks to be available on 45, so we've pressed up a few that are consistently at the top of the heap. After its' original release on the Soul of a Woman album, "Come and be a Winner"'s mellow mid-tempo groove and positive message swiftly grabbed the attention of fans and critics - ultimately placing the song squarely at the top of year-end playlists across the globe. And for those of you want to keep the groove going and dig the instrumental on the flip!