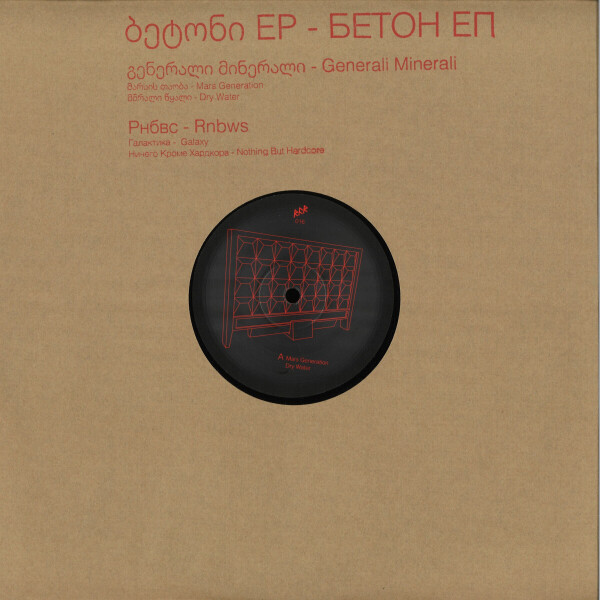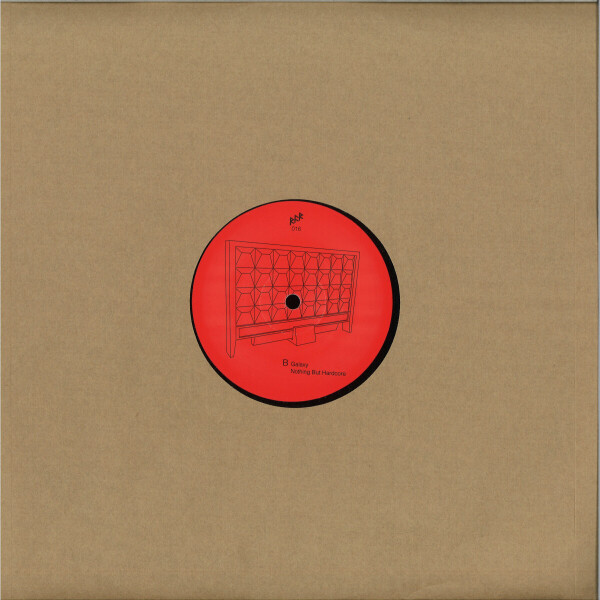 BETON EP
Genre:
Electro / Electronic
Um den Artikel zu bestellen bitte dem Warenkorb hinzufügen und zur Kasse gehen.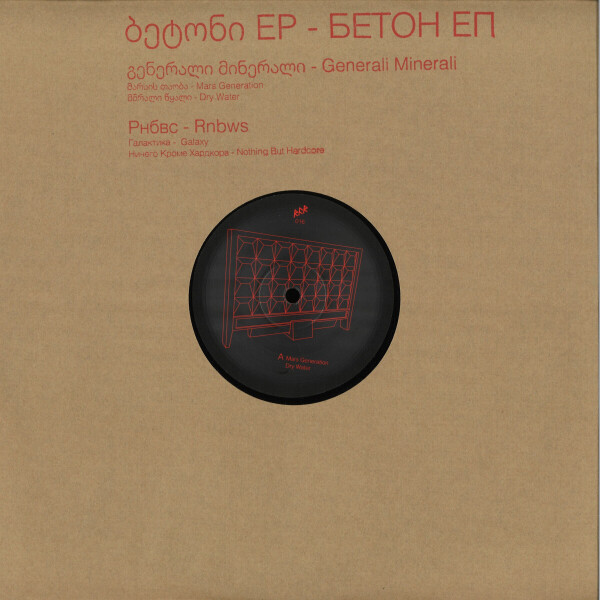 Beschreibung
Cross-border wiring in the studio for the new RFR release! Russia and Georgia share their musical conscience and deliver a fine split EP for cat. no. 16. RNBWS just recently caused a sensation with new tracks on RFR, and we already know Generali Minerali from his first release for RFR X. So now it's about to time to melt their creative spirit into a collective EP on vinyl.

Generali Minerali and his army occupy the a-side. "Generation of Mars" is musical terraforming in its purest form. Minimally crafted electro, a shot of acid and well-placed melodic patterns are the main ingredients for a magnificent opener. "Dry Water" sticks with the electro leitmotiv. Compared to the A1 we find a closer reference to the dance floor, meandering scanner sounds and a snare, that keeps slapping constantly. This is how we like it!

On the b-side RNBWS carry on where Generali Minerali and his troops had left the battlefield. "Galaxy" opens the doors to an interplanetary round dance, the place where mind and body join together in the sense of classic electro. "Nothing but Hardcore" needs no further explanation. UK hardcore in its most beautiful garments, which is so characteristic for RNBWS' tracks. Interwoven by electro elements, who get to the heart of this EP in terms of stringency.