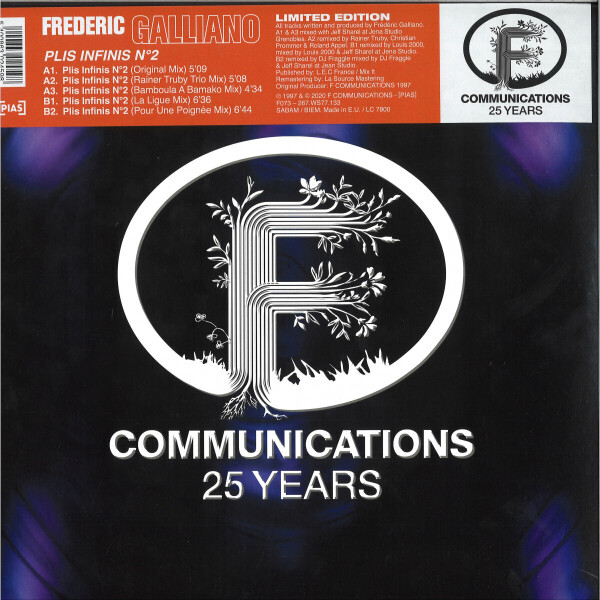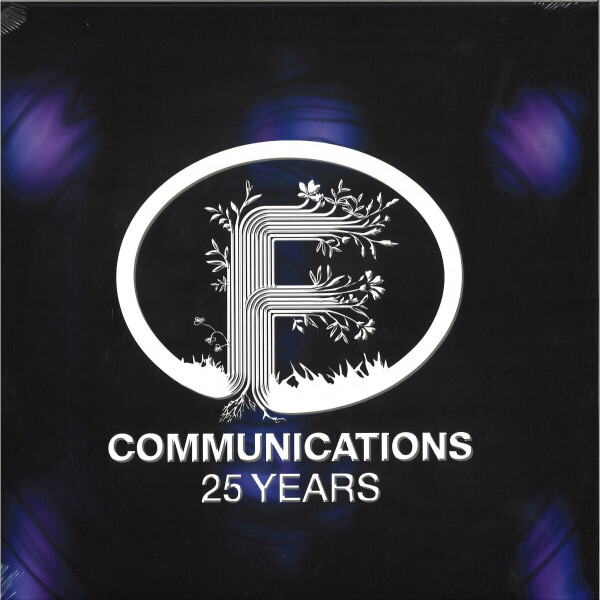 1.
Plis Infinis N°2 (Original Mix)
---
2.
Plis Infinis N°2 (Rainer Truby Trio Mix)
---
3.
Plis Infinis N°2 (Bamboula A Bamako Mix)
---
4.
Plis Infinis N°2 (La Ligue Mix)
---
5.
Plis Infinis N°2 (Pour Une Poignée Mix)
---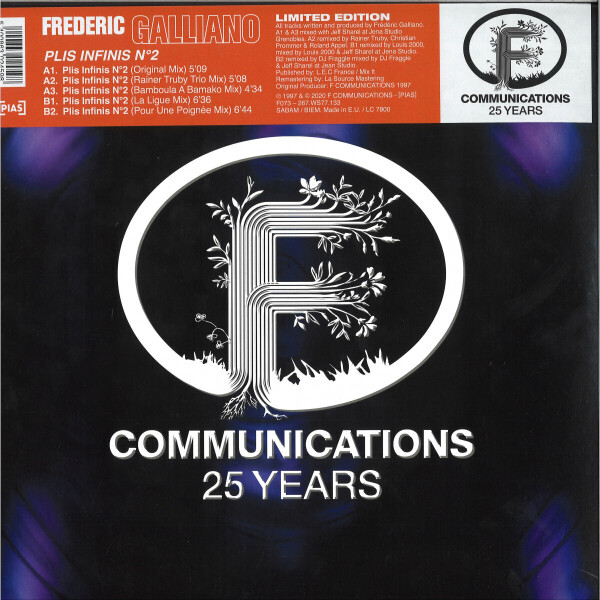 Beschreibung
(25th Anniversary Edition) Originally released on F Communications 1997

Being in love with music since his adolescence, Frédéric forged a culture, integrating song, Latin music, jazz, as much as Kraftwerk's electronic preludes in the late 70's. In addition to studying drums and piano, his interests is also in African and oriental music. His curiosity is limitless, and all musical cultures find an interest in his eyes, which makes him a personality apart on the electronic scene.

In 1997, his meeting with F-communications was an important step since it gave him the opportunity to release his first record. He combined electronic music and jazz in a new way. So much so that the classification in one genre or the other is impossible. The album, "Frédéric Galliano & the African Divas", recorded especially in West Africa with African singers, is the perfect missing link between traditional music and electro music.