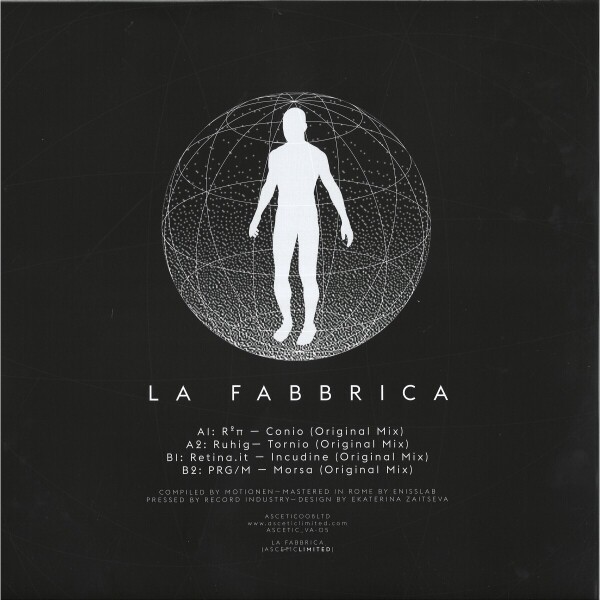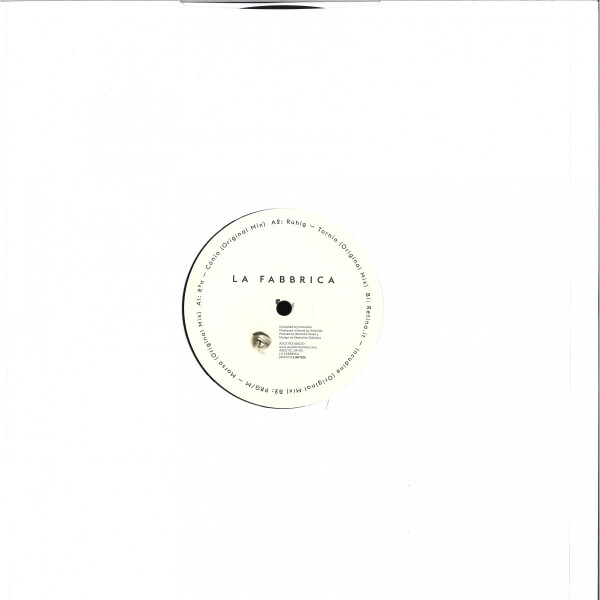 La Fabbrica [incl. poster]
Um den Artikel zu bestellen bitte dem Warenkorb hinzufügen und zur Kasse gehen.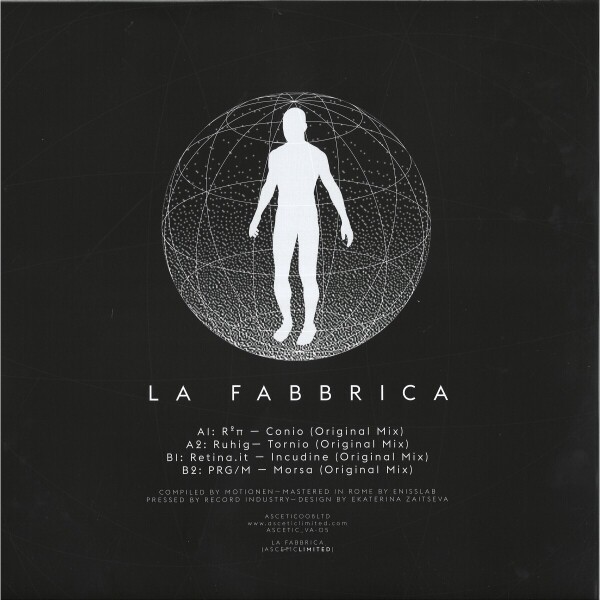 Beschreibung
Ascetic Limited is proud to present its new vinyl catalog ASCETIC008LTD, this time with a very special set of artists hailing from Italy: Ruhig, Retina.it, PRG/M and all together as r²p. For this particular occasion, our 5th VA is titled "La Fabbrica".

On the A-side the opening track Conio is from the collective r²p, a minimalist delivery of ominous yet light-hearted deep techno that takes a deep dive into their collective mastery.

Next, Tornio by Ruhig is a deep yet hypnotic track with a very interesting pad that drives the track into a more percussive realm that encourages the listener into introspection.

The B-side starts with Incudine, a masterful broken beat by the legendary outfit Retina.it. A track that takes you to complete immersion of sound; driving, dark yet hopeful and refined.

Closing out the record PRG/M brings Morsa, a powerful approach to a deep techno bomb with unexpected moments of intensity that will for sure get the dance floor moving.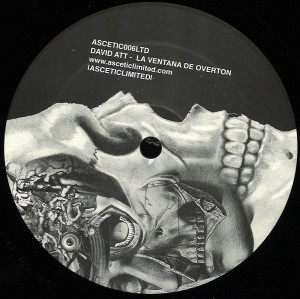 Techno
David Att
Ascetic Limited
9,79 €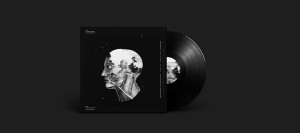 Techno
Wrong Assessment
Ascetic Limited
9,79 €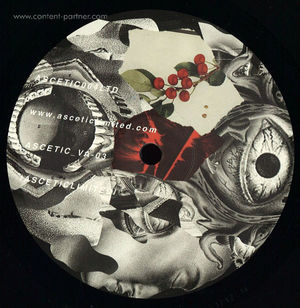 Techno
Various Artists
Ascetic Limited
9,15 €