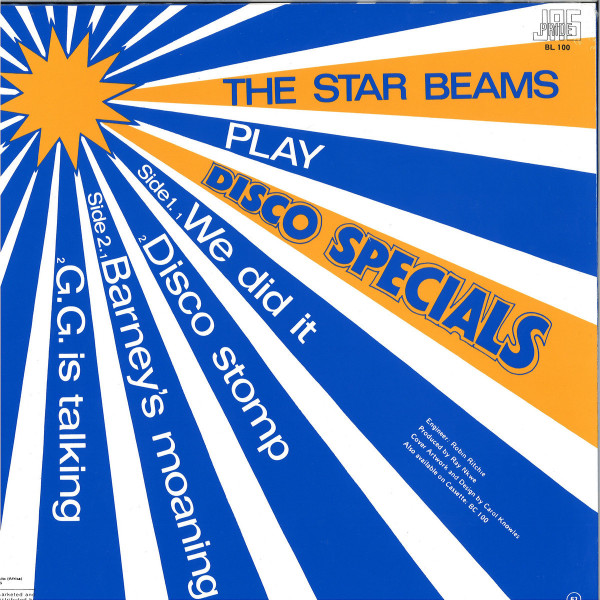 Beschreibung
The Star Beams album is a bit of an enigma. When we first came across their epic dance-floor monster 'Disco Stomp' it was on a Disco Calypso compilation, so we assumed it originated from the Caribbean. Years later we worked out how wrong we were and that this nugget was actually from South Africa and taken off an ultra scarce album on JAS Pride ?records from 1976. The next problem was tracking down an original copy and we don't think we've ever seen our Bongo team member Gary Johnson as happy as the day he turned up clutching a copy under his arm.

'Play Disco Specials' was produced by Ray Nkwe who also worked with Mankunku Quartet and The Soul Jazzmen, with all writing credits on the album going to Ray, the recording credited to engineer Robin Ritchie and the artwork to Carol Knowles. Other than this, the personnel of the record remains a mystery, but sometimes a bit of mystery is a good thing.

Aside from the disco-jazz-funk of 'Disco Stomp', which has found it's way into the DJ sets of Theo Parrish, 'Play Disco Specials' will appeal to fans of The Star Beams South African contemporaries The Drive, Batsumi and Pacific Express.