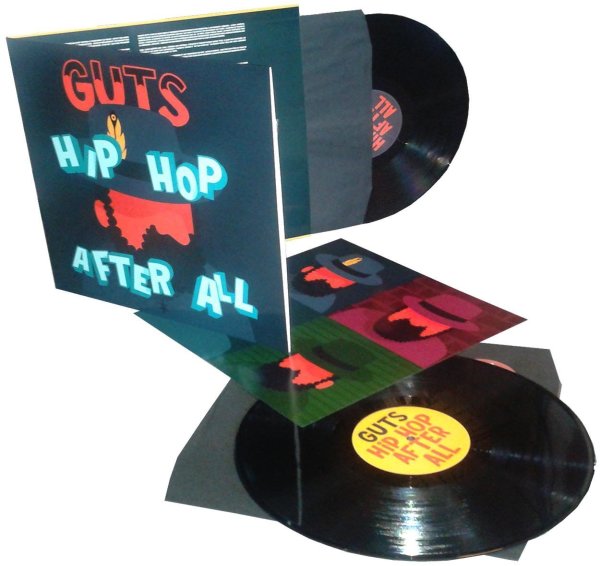 HipHop After All (2LP Reissue, Gatefold)
3.
The Forgotten (Don't Look Away)
---
15.
Looking For The Perfect Rhodes
---
Beschreibung
Since the release of his previous album 'Paradise for all', the profile of Guts has grown a lot to become one of the main french producer and a recognized name on the European scene.
His hit 'Brand new revolution' was played by many radios worldwide and even synchronized in Grand Theft auto V. His compilation series 'Beach Diggin' ' is now a reference for summer and quality music.

After 3 instrumental albums, Guts decided to come back to his Hip Hop roots (he created the french rap Band Alliance Ethnik in the 90's) and invited quality MCs and singers to join him in the studio. You can find on this album, some Hip Hop legend as Grand Puba, Masta Ace, Bob Power, Rah digga some singers as Cody Chestnutt, Patrice and a batch of new talents as Leron Thomas, Lorine Chia, Quelle Chris & Denmark Vessey, Dillon Cooper.

This albums contains hit singles like 'Man Funk', 'Want it back (feat. Patrice)', 'Open wide'

Guts will set up a full live band and tour in Europe.