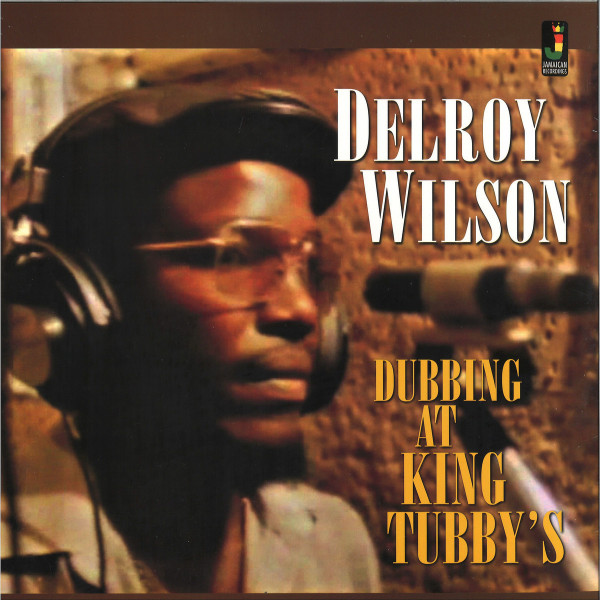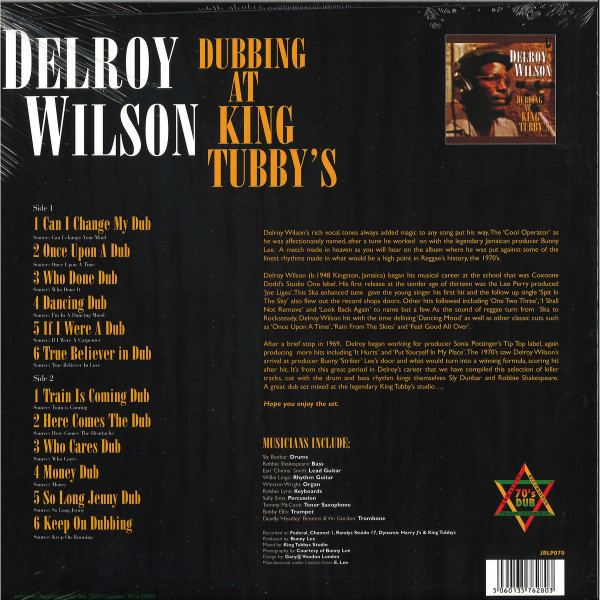 Dubbing at King Tubby's (Vinyl LP)
13.
You're No Dub (Bonus Track)
---
14.
Leaving Dub (Bonus Track)
---
15.
A King Dub (Bonus Track)
---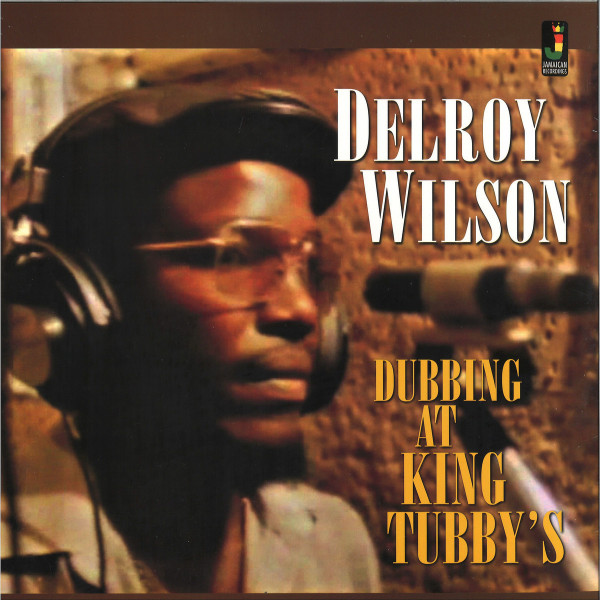 Beschreibung
Delroy Wilson's rich vocal tones always added magic to any song put his way. The 'Cool Operator' as he was affectionately named, after he worked on a tune with the legendary Jamican producer Bunny Lee. A match made in heaven that you will hear on the album where he was put against some of the finest rhythms made in what would be a high point in Reggae's history. Delroy Wilson (b.1948 Kingston, Jamaica) began his musical career at the school which was Coxonne Dodd's Studio One label .His first release at the tender age of 13 was the Lee Perry produced 'Joe Liges'. This Ska enhanced tune gave the young singer his first hit and the follow up single 'Spit in the Sky' that also flew out the record store doors. After a brief stop in 1969, Delroy began working for producer Sonia Pottinger's Tip Top label which gave him more hits including 'It Hurts' and 'Put Yourself in My Place'. The 1970's saw Delroy Wilson's arrival at Bunny 'Striker' Lee's door and what would turn into a winning formula, scoringhit after hit. It is from this great period in Delroy's career that we have compiled this selection of killer tracks, cut with drum and bass rhythm kings themselves Sly Dunbar and Robbie Shakespeare. A great dub set mixed at the one and only King Tubby's studio. We hope you enjoy the set.
Reggae
Delroy Wilson
Kingston Sounds
16,99 €
Reggae
delroy wilson
coxsone
4,50 €
Reggae
delroy wilson
striker lee
5,49 €