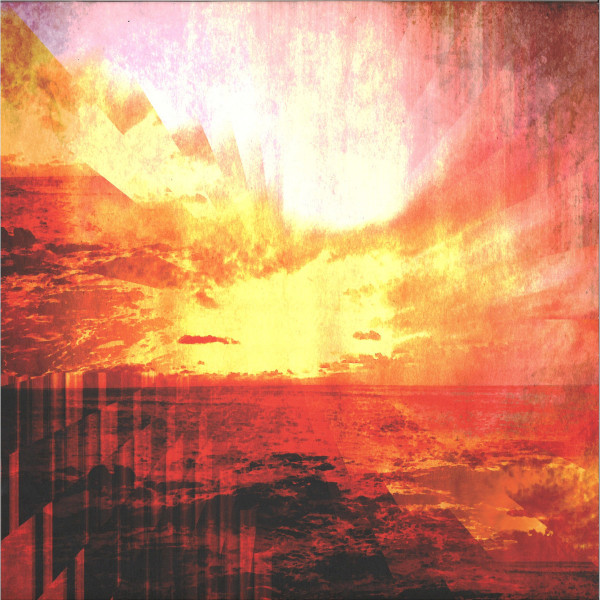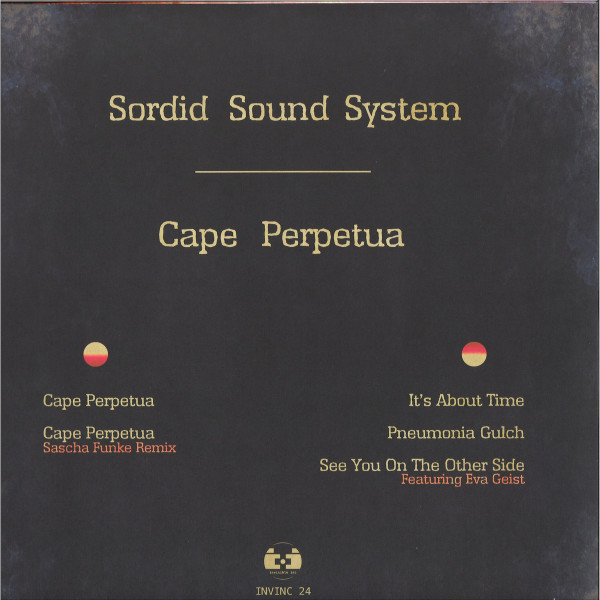 Cape Perpetua
Genre:
Electro / Electronic
Um den Artikel zu bestellen bitte dem Warenkorb hinzufügen und zur Kasse gehen.
2.
Cape Perpetua (Sascha Funke Remix)
---
5.
See You On The Other Side (Feat. Eva Geist)
---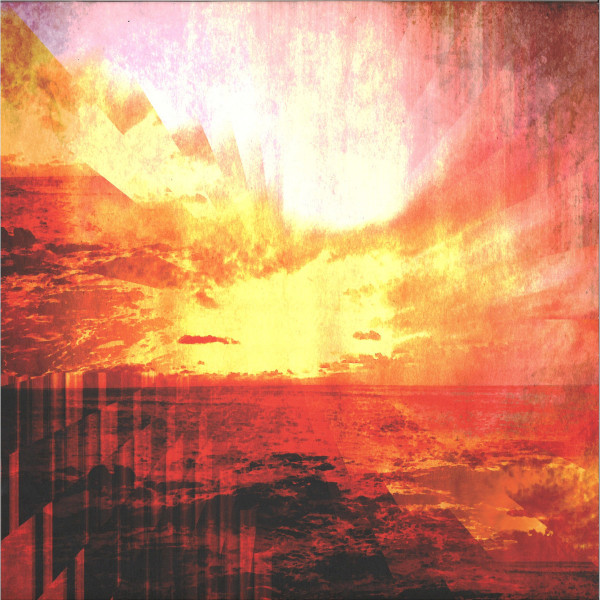 Beschreibung
Cape Perpetua is a thing of beauty.

Sordid Sound System has taken his unique, raw, dub-infused sonic vision to a new level. With 'Cape Perpetua' we travel dem spaceways to a place that seems to grow more beautiful by the second; a textured, melodic, blissful interplanetary landscape where further words fail. From here Sascha Funke manages to take the controls and steer the mission on an urgent futuristic space odyssey. Faint background signals of the original remain but are violently ejected from the airlock by the most synthetic, syncopated sounds the human ear has ever been exposed to that result in a peak time techno frenzy that would most definitely work in a nightclub if such a thing existed in this new dimension. Flip over and we're straight into 'It's About Time'. This one is equally high octane ..... but this time of the afro-tinted psychedelic surf punk variety. If you aren't dancing to this you're probably dead. No rest for the wicked, however....because before we manage to get our precise bearings and a firm grasp of what just happened the acid techno space rock of 'Pneumonia Gulch' kicks in and takes us to places Hawkwind could only have dreamed of. Respite soon follows when the seductive voice of Eva Geist transports us to yet another beautiful paradise. Slowly it dawns on us, however, that we're now in a solar system elsewhere entirely. Mind boggling. Nothing comes close. If you were to take a cockatil of mandrake, opium, LSD, ecstasy and a variety of amphetamines in the company of the heavenly host, the cosmic machine elves and a group of your best human friends with access to every instrument you ever wanted you would only know the half of it. This takes a very twisted, talented, mystic mind to come up with. I'm sure of it.

Let's open the doors to a whole new world.

A new world where the bastard love child of Tangerine Dream, Hardfloor, Sun Ra and The Gun Club rules supreme.