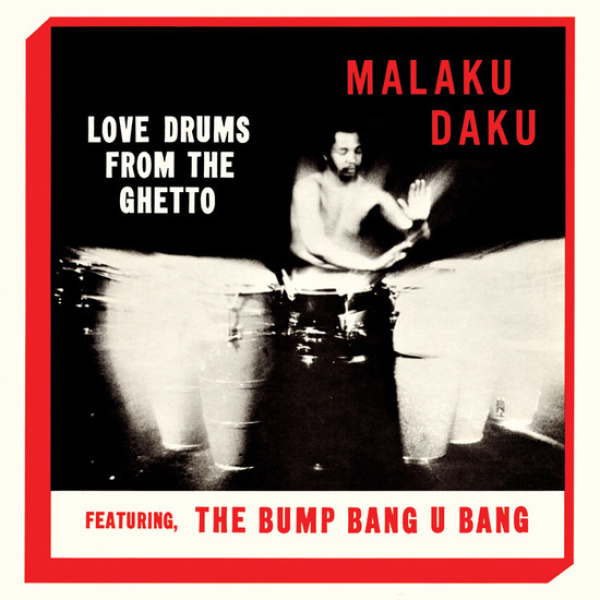 Love Drums From The Ghetto (180g Deluxe Reissue)
1.
Autonomy (Medlar Remix)
---
2.
New Politik (Anna Wall Remix)
---
3.
Electric Light (Curses Remix)
---
4.
Infinity (Isolating Remix)
---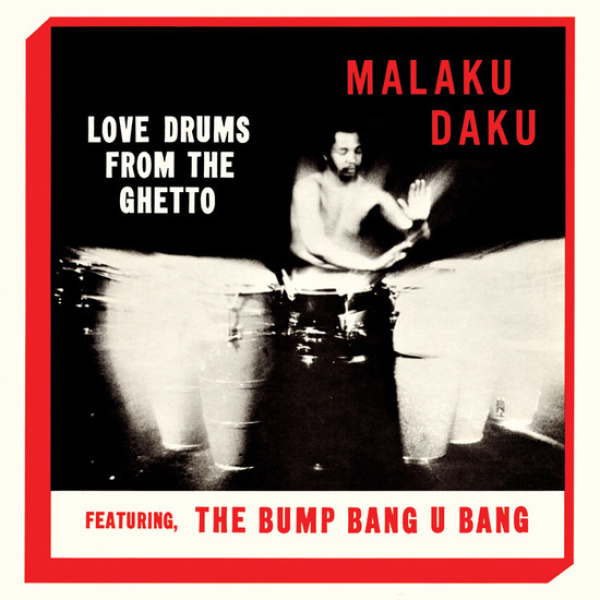 Beschreibung
- Rare Philadelphia Tribal Afro-funk private pressing // - First vinyl reissue since 1974 // - Remastered from the original tapes // - Deluxe 180g vinyl edition (available on both black and clear vinyl) // - Limited to 500 copies, comes with obi strip & insert/liner notes // Malaku 'Daku' Thompson (born Philadelphia 1943, died 2004) was an amazing artist who was deeply involved in percussion and Africanism. Malaku was mostly active in the 70s, producing-recording music and performing percussion at African themed rallies. During the Pan African struggles of the 1970's Malaku changed his last name from Thompson to 'Daku'. Malaku Daku (who was deeply involved in his community) went on to become a teacher and writer of several children's books. During the mid 70s Malaku recorded and produced the album Love Drums From The Ghetto, an album that truly showed off his skills as an artistic genius. With this album Malaku Daku delivered an important contribution to the never-ending rich heritage that is African American music. When you listen to (and feel) these exploding pulsations and rhythmic-melodic drumbeats you have to realize that just one man is playing both the top and bottom drumbeats on no less than 8 congas at the same time! Traditionally, the drum was the heartbeat, the soul of most African communities. Drums have been an intrinsic part of African life for centuries and for countless generations, an ancient instrument used to celebrate all the aspects of life. In Western culture drumming is, most often, about entertainment but in Africa, drums hold a deeper, symbolic and historical significance. They herald political and social events attending ceremonies of birth, death and marriage. They spark courtships, they herald home-coming and going and they accompany religious rites and rituals, calling up ancestral spirits. They can also inspire passion and excitement and even cause trances, a momentary loss of consciousness to either the drummer or the listener.