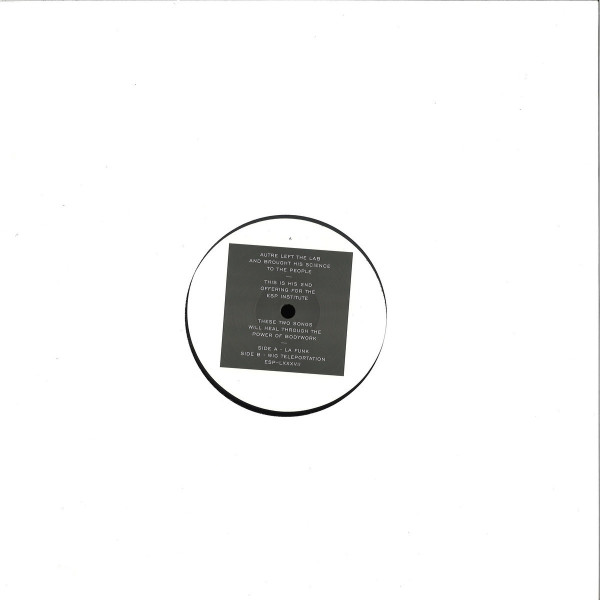 LA Funk b/w Wig Teleportation
Genre:
Electro / Electronic
Beschreibung
Autre left the lab and brought his science to the people. This is his second o?ering for the ESP Institute. On side A we have a silky slice of electro aimed straight for our hearts, LA Funk, incorporating stanzas of jazz chords and Autre's signature meandering string lines, all thickly layered atop an up-tempo more-bounce-to-the-ounce bassline that will receive the nod of approval from even the most serious funk heads. On the ?ip side, the artist uses a similar broad brush of synthetic strings, but ventures into an emotional sweet-spot built on glorious chord changes and cascading arpeggios, sprinkling delicate percussion throughout like a ?urry of phosphorescent dust particles. Wig Teleportation is a complicated looping narrative that ebbs and ?ows, snaring the soul with melancholy yet keeping your interest piqued with intricate layers of rhythm. These two songs will heal through the power of bodywork.